A dedication ceremony will take place Friday evening.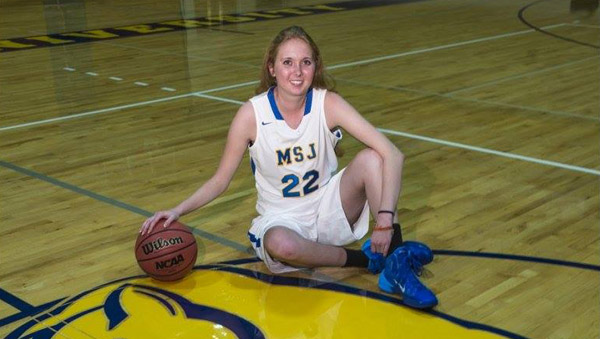 (Greendale, Ind.) – The public is invited to a street dedication honoring Lauren Hill.
The City of Greendale will honor Hill's legacy with a street named "22 Never Give Up Lane"
The street is located next to the Greendale Pool leading to the Greendale Cabin.
Greendale and other area residents are invited to attend the dedication ceremony on Friday, October 1 at 5:00 p.m. Lauren would have turned 26-years-old on Friday.
The City of Greendale is also helping keep Hill's story alive by leasing a piece of land at the top of Georgetown Road to Friends of Lauren Hill for the creation of a memorial park in her name.
A groundbreaking ceremony took place in early August.
RELATED STORIES
Groundbreaking Held At Friends Of Lauren Hill Park; Target Open Date Set For This Fall
Friends Of Lauren Hill Get Go Ahead To Build Memorial Park
AUDIO: Friends Of Lauren Hill Work To Make Memorial Park A Reality