Fittingly, the dedication ceremony will take place on Veterans Day.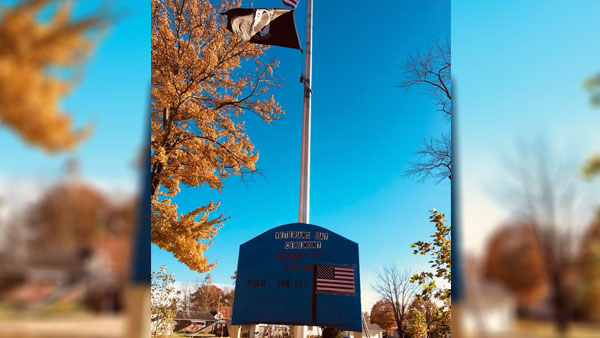 Photo provided.
(Batesville, Ind.) - The City of Batesville will host a ceremony to recognize the renaming of South Street Park to "Veterans Park" on Monday, November 12. The ceremony is scheduled to begin at 11 a.m. and will be held at the park located at the intersection of South Street and Depot Street.

Batesville City Council approved the name change in October which was recommended by the Batesville Parks and Recreation Board.

The renaming ceremony takes place on Veterans Day and holds extra special meaning in 2018. This year marks exactly 100 years since Armistice Day, November 11, 1918, which was the end of World War I. The United States recognizes Armistice Day as a national holiday known as Veterans Day.

"We believe this is an incredible opportunity to show our gratitude and respect to our veteran's past, present and future who have served our country," Parks Commissioner Mike Baumer said. "We welcome all veterans and community members to join us for this special ceremony."

The Batesville Parks Department has a memorial brick program currently available at the park. Community members and organizations have an opportunity to purchase an engraved 4" x 8" brick paver to commemorate a loved one, special group or event, or a veteran. The veteran bricks are distinguished from the others.

The money raised from the engraved bricks is used for improvements at the park.

"Money already raised has funded much-needed safety surfacing under the playground equipment. The current needs of the park are new trees, as many have been lost recently," Baumer said.