Lawrenceburg City Attorney Del Weldon says the appeal is important for casino communities who grant money to help their neighbors.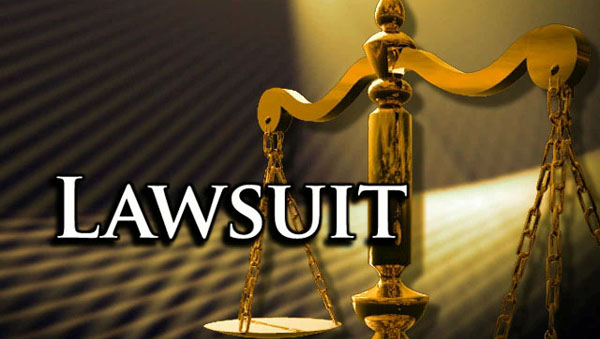 (Lawrenceburg, Ind.) - The City of Lawrenceburg has filed an appeal after a Decatur County judge orders the city to pay Franklin County more than $3 million.
Franklin County sued the city in 2015 after it broke a 2006 agreement to send $500,000 to the county each year in a special riverboat revenue sharing deal. The agreement made by former mayor Bill Cunningham's administration did not contain an expiration date or renewal clause.
Last month, a Decatur County judge hearing the case found Lawrenceburg owes Franklin County over $3 million in damages, plus it must reinstitute the $500,000 annual payments. The Decatur County judge has stayed his ruling, meaning Lawrenceburg won't have to pay the $3 million-plus until the case is finally settled by the courts.
Lawrenceburg City Attorney Del Weldon says the city filed an appeal to the Indiana Court of Appeals on Monday, February 4.
"What started with the City attempting to be a good neighbor and grant some redevelopment money has now turned into a case of 'no good deed goes unpunished,'" Weldon tells Eagle Country 99.3.
Weldon explains that Lawrenceburg was able to gift Franklin County money for redevelopment when the casino revenue was very high in the early 2000s. However, the city ended the grant as riverboat revenues fell due to the recession and increasing competition in neighboring Ohio.
During former mayor Dennis Carr's administration, there were discussions with Franklin County officials that the $500,000 annual grant would be stopped if the county were to use it for general expenses instead of the grant's intended purpose of redevelopment. Facing budget deficits, Franklin County began budgeting the grant money into its general fund.
"We also learned that they were not, in fact, using the money for redevelopment but rather for general expenses, which is well-documented. There have been many fights over this money between Franklin County Redevelopment and the County Council, also well-documented. Because this was a grant, and because the money was not being used as it was intended, we feel strongly that we will win the appeal," says Weldon.
Weldon believes the appeal is also important for other casino host communities who give grants or fund projects in neighboring municipalities using gaming revenue.
"If this decision were to stand, it would make all other communities think twice before granting money, which would be a hugely negative outcome for the entire State of Indiana," he added.
Current mayor Kelly Mollaun's administration is often dealing with issues created by other administrations, but will continue to work hard and do the best it can for the city, Weldon said.
Last week, Franklin County's attorney in the lawsuit, Grant Reeves, says he believes the county will ultimately prevail.
RELATED STORIES:
Judge Hammers Lawrenceburg With $3,092,333.95 In Damages Against Franklin County
Judge: Lawrenceburg Must Honor Agreement Giving Franklin Co. $500K In Casino Cash
Ind. Court Of Appeals Rules In Lawrenceburg V. Franklin Co.
Franklin Co. Not Getting $500K From L'burg In '14