Hewitt's body will be escorted from Louisville back to Rising Sun Friday morning.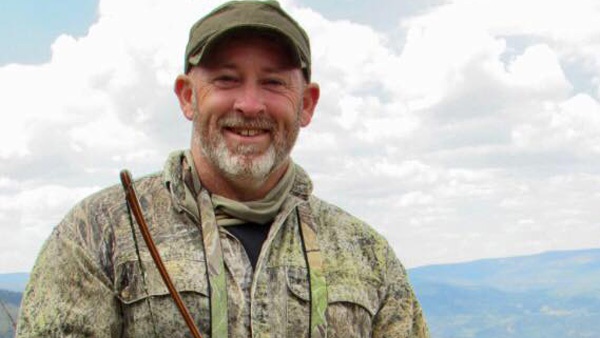 Chief of Police David Hewitt's body will be escorted to Rising Sun on Friday morning, February 15. Photo via Facebook.
Note the late change in the route through Rising Sun. Also, the escort arrival in Rising Sun is expected closer to noon Friday.
(Rising Sun, Ind.) – The body of Rising Sun Chief of Police David Hewitt will arrive back in the community he served Friday morning.
Hewitt, 49, died following a car crash on State Road 56 near Vevay on Wednesday, February 13. He was on his way in to work for the department he had been with since 1998.
The Rising Sun Police Department says Hewitt's body will be escorted from Louisville to Rising Sun. Louisville Metro Police will escort him north starting at about 9:30 a.m. Friday. Once they reach the Jefferson County, Kentucky county line, the convoy will be met by an escort made up of officers from Switzerland, Oldham, Henry and Carroll counties.
Hewitt's escort will arrive in Rising Sun at around noon. It will come from the south on State Road 56/Walnut Street, then proceed to Plum Street, Mulberry Street, First Street, Henrietta Street (by Rising Sun-Ohio County Schools), Main Street, North High Street, and ending at Markland Funeral Home on High Street.
Citizens are welcomed to line the procession route in Rising Sun.
"The support has been overwhelming and our family appreciates it. Please please continue to pray for us and the community of Rising Sun. This hurts," Hewitt's wife, Donna, shared on Facebook this morning.
Funeral services and visitation for David Hewitt will be held at a later date. Those details have not yet been announced.
RELATED STORIES:
Heartbreak In Rising Sun: City, Mayor Mourn Police Chief