The incident happened October 9 near St. Leon.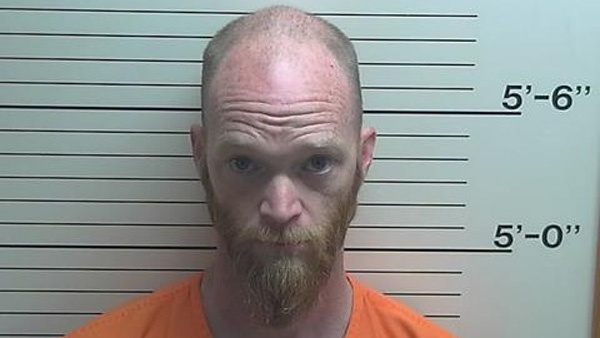 Joshua V. Scheidt. Photo by the Dearborn County Sheriff's Office.
(Dearborn County, Ind.) - A Cincinnati man is facing felony charges after allegedly pointing a firearm at a man and his young son.
Joshua V. Scheidt was taken into custody on October 9 and charged with two counts of Pointing a Firearm (Level 6 Felony), two counts of Criminal Recklessness with a Deadly Weapon (Level 6 Felony), Intimidation (Class A Misdemeanor), and Carrying a Handgun Without a License (Class A Misdemeanor).
Prior to his arrest, Indiana State Police were dispatched to the Indian Lakes Campground near Batesville to investigate the incident.
Troopers made contact with the alleged victim, who stated that he and his son were on their way to the campground and traveling on I-74 near St. Leon when Scheidt pointed a black handgun in their direction.
The victim explained that he moved into the left lane to pass two semi trucks when a black Jeep, driven by Scheidt, drove up behind him at a high rate of speed and tailgated him. Scheidt would pass the victims in the right hand lane before he slowed to get next to the vehicle. It was at that time, he pointed a black handgun out his window at the man and his child, according to a probable cause affidavit.
Scheidt was later located at the Indian Lakes Campground, where Indiana State Police noticed a bulge on his right hip. He was detained and found in possession of a concealed Springfield Armory .45 caliber handgun with an expired Florida concealed weapon permit.
Police say the handgun was found to have a round loaded in the chamber.
Scheidt is currently held in Dearborn County Law Enforcement Center.