Ten shipments have been seized since April 1.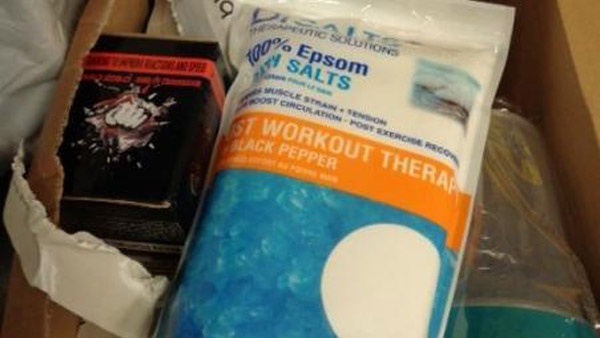 Photo by U.S. Customs and Border Protection (CBP).
(Cincinnati, Oh.) – Over 100 pounds of illegal ketamine has been seized by border protection officers in Cincinnati.
U.S. Customs and Border Protection (CBP) officers have seized 10 shipments containing 106 pounds of smuggled ketamine since April 1.
Ketamine has legitimate medical uses but can be abused for its hallucinogenic and sedating effects.
CBP officers say the shipments were coming from locations throughout Europe and Africa and were destined for addresses across the U.S.
Inspectors found the smuggled ketamine in shipments containing décor, clothing, spices, protein powder, and other articles.
"Our experienced officers continue to protect our citizens and their children," said Cincinnati Port Director Richard Gillespie. "Our officers are exceptional at integrating and analyzing data to determine shipments that may pose a risk to innocent civilians. This level of skill allows them to excel at identifying and removing these dangerous drugs from the e-commerce supply chain."
The cumulative value of the ketamine was $704,270.