Batesville Products Inc. in Lawrenceburg plans to introduce a second chance program.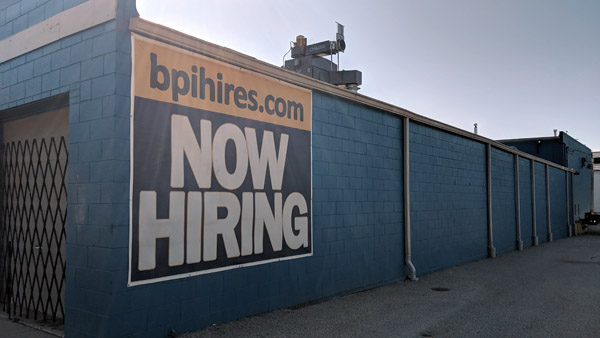 Batesville Products Inc. Photo by Mike Perleberg, Eagle Country 99.3.
(Lawrenceburg, Ind.) - A local business wants to help people with troubled pasts get a fresh start in the workforce.
Federal, state and local prisons and jails held nearly 2.2 million people at the end of 2015, which amounted to at least one in every 200 U.S. residents, according to the U.S. Department of Justice.
At least 95 percent of people incarcerated in state prisons will be released back to their communities at some point. Finding productive employment is a major factor in whether those former prisoners are likely to re-offend or become a productive member of society.
Batesville Products Inc. provides machined and finished aluminum and zinc alloy castings to its customers. But it needs the employees to make those services happen.
Seeing the opportunity for a match, BPI has introduced a Second Chance Program. The company will look to hire people in the court system to fill its workforce needs.
"This Second Chance program will help both the company and the surrounding community build a relationship," BPE says in a news release. "BPI trusts in the concept of giving people a second chance and hopes this program will continue to grow and inspire other companies to do the same."
The Lawrenceburg-based company says it is working with Beacon of Hope, Dearborn County Court Services, Workforce Connection and the Purdue University Manufacturing Extension Program.
BPI will host an event to introduce judges and others to their "family-oriented culture, people, and processes" on Tuesday, June 18. To learn more about the program or the event, call (812) 537-2275.