A handful of events will also take place on Saturday, July 31.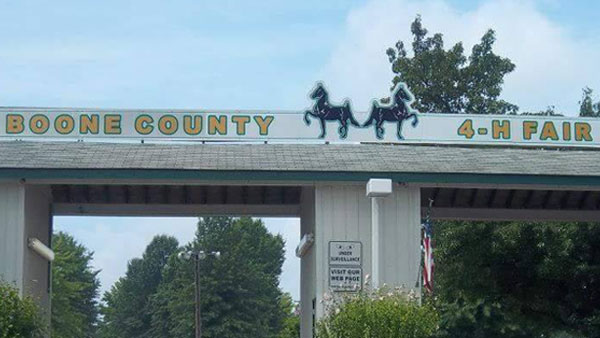 (Burlington, Ky.) – The Boone County 4H and Utopia Fair is almost here.
The popular fair returns Monday, August 2 and runs through Saturday, August 7 at the Boone County Fairgrounds, 5819 Idlewild Road in Burlington.
New for 2021 is free parking.
Attendees will then walk up to the gate to pay admission of $12. The cost of admission includes all rides, grandstand entertainment, and other events.
Rides will be open Monday through Friday from 6:00 p.m. until closing, and Saturday from 1:00 p.m. until closing.
Some of the feature events include Demolition Derby, Miss Teen Pageant, Frog Jumping Contest, Miss Sweetheart Pageant, Baby Show, Monster Truck Show, and various 4H events.
There will be plenty of great live music at the fair too. Featured acts include Alex Miller (American Idol Contestant), Whiskey Town, Stray Bullet, Joker's Wild, Saffire Express, Doghouse, and the Danny Frazier Band.
Get an early start to the fair on Saturday, July 31. The fishing frenzy starts at 1:00 p.m., followed by the vintage vehicle cruise in at 4:00, vintage vehicle parade at 5:00, and Battle of the Bluegrass – Truck and Tractor Pull at 7:00.
For more information and a full list of events, visit Boone County Fair 2021 - Boone County, KY 4-H and Utopia Fair.