The bills will become law with the governor's signature.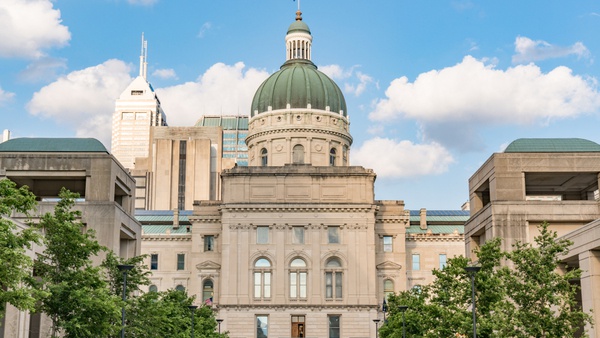 Shutterstock photo.
INDIANAPOLIS – Two bills that support law enforcement and first responders are headed to the governor's desk for consideration as new laws.
Senate Bill 136 would create a unified database for law enforcement officers to quickly identify individuals who are prohibited from having a firearm.
If signed into law, current databases like the National Instant Criminal Background Check System and National Common Intelligence Application could be unified under one management system.
Senate Bill 316 is aimed at improving EMS response times in emergency situations.
Currently, there are over 100 public safety answering points across Indiana, and many of them use different software that is not compatible with each other. In some cases, calls are not routed to the closest available EMS.
Senate Bill 316 would establish a common platform all emergency responders can use to communicate. The legislation would enable a feasibility study on connecting the various dispatch systems, so the nearest agency can respond to calls.
Both bills would become law with the signature of Governor Holcomb.
So far this legislative session, the governor has signed 10 bills into law.