Even talking on a phone while holding it and driving would be against the law, if this bill succeeds at the Indiana Statehouse.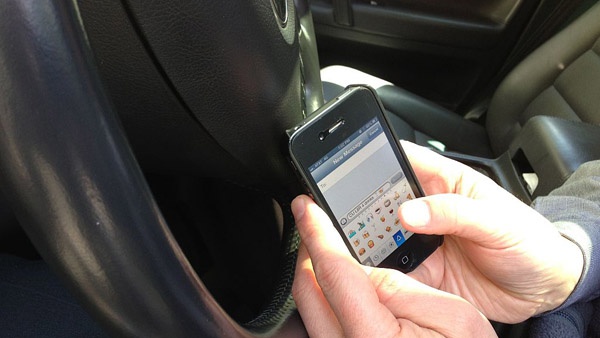 Photo by Intel Free Press, Wikipedia.
(Indianapolis, Ind.) - Indiana could soon be the next state to ban drivers from actually holding their phones while behind the wheel.
State Rep. Jim Pressel (R-Rolling Prairie) is pushing ahead with a hands free cell phone law. He says his plan, House Bill 1340, would clarify any questions about Indiana's no texting law.
Pressel's plan would allow police to ticket anyone who is holding their phone or other electronic communication device, even if they are using a speaker phone, while driving. Any driver caught in violation would be slapped with a ticket for a class C infraction, punishable with a fine up to $500.
The bill would also allow certain government entities to hire third party companies to use video cameras to enforce speed limits in construction zones or catch drivers ignoring school bus stop arms regulations.
Additionally, school buses could be prohibited from picking up or dropping off students at locations which require crossing a state highway or busy city or county highways. Drivers who do so could be ticketed for a class D infraction. A senate bill which creates similar restrictions on school bus stops and allows harsher penalties for drivers who ignore stop arms passed the Senate Judiciary Committee on February 6.
HB 1340 is currently awaiting a vote in the House Roads and Transportation Committee.
RELATED STORIES: