The alleged thief pulled off the daring feet - err, feat - without shoes.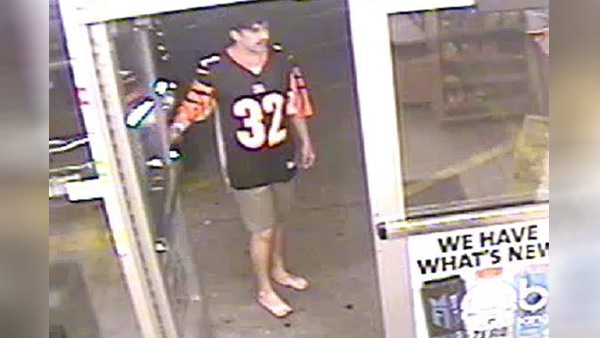 Photo via Florence Police Department.
(Florence, Ky.) - Florence Police are hoping you can help them identify the thief they are calling the "bare foot beer bandit."
A man wearing a Bengals jersey and no shoes entered a Florence store, grabbed a case of beer, and then fled on bare foot without paying for it.
Police have released a photo of the shoeless suspect.
If you can help investigators identify him, contact Florence Police Department Det. Cpl. Adam DeSalvo at (859) 334-5551 or Adam.DeSalvo@Florence-ky.gov.