The fire started with a tractor.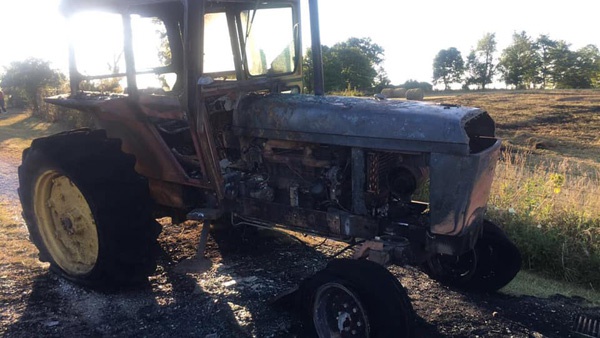 Photo by Miller-York Fire Department
(Dearborn County, Ind.) - A tractor caught fire, leading to a hay field fire Saturday, August 10 in Dearborn County.
Firefighters from Miller-York, Bright, and Sunman were called out to the field on Vogelsang Road at around 6:10 p.m., says Miller-York Volunteer Fire Department Chief Greggory Callahan.
A fire spread from a tractor to the field, which firefighters eventually managed to contain.
Nobody was hurt, but the tractor was a loss.