A cause is under investigation Thursday.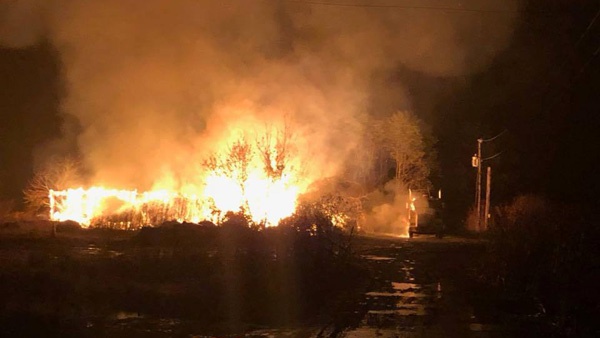 Photo by Batesville Fire & Rescue.
(Batesville, Ind.) - The Batesville Fire Department got a very early wake-up call.
An abandoned barn was on fire on State Road 229 at Northside Drive around 12:30 Thursday morning.
When firefighters arrived, the old barn was fully engulfed.
Nobody was hurt, but the barn was a total loss.
The fire department says a cause remains under investigation.