All proceeds support the Brady Gabbard Memorial Scholarship.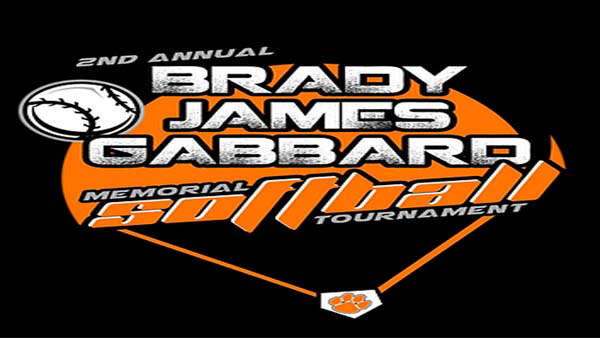 (Lawrenceburg, Ind.) - The memory of Brady Gabbard will be celebrated this weekend in Lawrenceburg.
The 2nd annual Brady James Gabbard Memorial Softball Tournament and Benefit takes place Saturday, July 30 and Sunday, July 31 at the Cap Fields in the Lawrenceburg Fairgrounds.
Last year, the inaugural event was a great success. Event organizers surpassed their fundraising goal of $2,845, which was set based on Brady's football and baseball numbers.
"Because we did so well with the event, we just turned it into four scholarships over the next three years for a thousand dollars each," said Jennifer Gabbard. "It truly means a lot to have so much support and love in remembering Brady and doing this for a cause."
This year, over 20 teams will compete in co-ed and youth softball tournaments with more than 40 games being played.
The first games are scheduled for Saturday around 8:00 a.m., following Opening Ceremonies.
With team registration closed, community members are invited to spectate at the games and enjoy a food truck, other concessions, and a DJ.
The benefit will also feature Brady's Cruise-In on Sunday from 10:00 a.m. to 4:00 p.m. Anything with wheels may enter the show for $10.
All proceeds from the softball tournament and cruise-in support the Brady Gabbard Memorial Scholarship, which is available to all seniors at Lawrenceburg High School.
For more information, visit www.bradystrong.com.