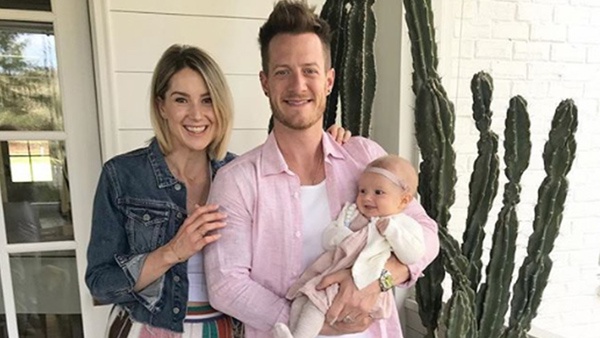 The FGL singer and his wife are expecting again.
(Los Angeles, CA) -- Florida George Line's Tyler Hubbard and his wife, Hayley, are having another baby.
The couple's second child is due in August.
Hubbard announced the big news during a pre-GRAMMY event this past weekend.
The baby will join big sister, Olivia, who's just over a year old.