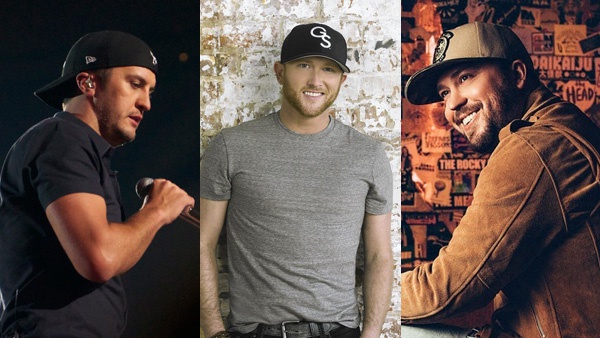 Cole Swindell and Mitchell Tenpenny are among those joining Luke Bryan's Farm Tour.
(Marshall, WI) -- Luke Bryan is announcing the lineup for his 11th annual Farm Tour.
Performers include Cole Swindell, Mitchell Tenpenny, DJ Rock and the Peach Pickers.
The tour kicks off on September 26th with stops in Wisconsin, Michigan, Ohio, Kansas and Oklahoma.
Over the years, the Farm Tour has helped award more than 60 scholarships to students in farming communities.
#JustAnnounced @coleswindell, @m10penny, @ThePeachPickers, and @djrockd11 will be joining Luke for the @BayerUS #FarmTour2019. Grab your tickets now https://t.co/OK2hQnAkJy pic.twitter.com/PfYye3oet8

— Luke Bryan (@LukeBryanOnline) July 9, 2019