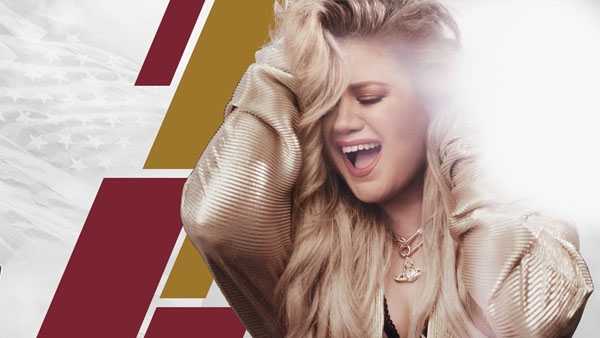 This will be Kelly Clarkson's performing "The Star-Spangled Banner" at the Indianapolis 500.
(Indianapolis, Ind.) - The performer who will offer a rendition of the national anthem on race day is revealed.
Kelly Clarkson will perform the national anthem at the Indianapolis 500 on Sunday, May 26.
The Grammy award-winning vocalist will sing at the 103rd running of the "greatest spectacle in racing." She also performed "The Star-Spangled Banner" at the race last year and in 2011.
"It's a pleasure to welcome Kelly back to IMS on Race Day to sing the national anthem for hundreds of thousands of fans in the stands and millions of viewers around the world," IMS President J. Douglas Boles said. "She is a global icon and an incredible singer, and our fans have loved her performances of the anthem last year and in 2011. We look forward to her delivering another stirring, poignant rendition just before engines are fired for 'The Greatest Spectacle in Racing.'"
Clarkson won the first season of talent-finding show "American Idol" back in 2002 and has sold over 25 million albums worldwide since then.