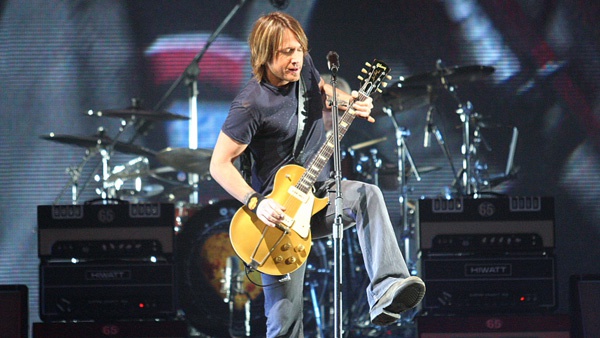 Keith Urban will again ring in the new year close to home.
(Nashville, TN) -- Keith Urban, Jason Isbell and Amanda Shires are just a few of the artists set to perform at Nashville's free New Year's Eve concert.
The Jack Daniel's Music City Midnight: New Year's Event in Nashville takes place at the Bicentennial Capitol Mall State Park, near downtown.
It's the fourth year in a row that Keith Urban will be headlining the event.