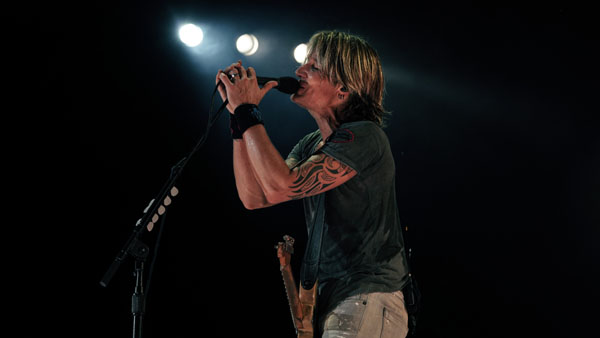 Keith will be within driving distance in Louisville, Kentucky this September.
(Chicago, IL) -- Keith Urban is adding over a dozen new festivals and fairs to his Graffiti U World Tour.
The new stops this summer and fall include Chicago, Cheyenne and Louisville.
Urban says the music, lighting and production will be different.
Tickets are on sale now.
Keith Urban's Summer 2019 Graffiti U World Tour Dates:
June 22 — Chicago, Ill. @ Lakeshake Festival
July 4 — Provo, Utah @ America's Freedom Festival at Provo
July 19 — Brooklyn, Mich. @ International Speedway
July 20 — Eau Claire, Wisc. @ Country Jam USA
July 26 — Cheyenne, Wyo. @ Cheyenne Frontier Days
Aug. 1 — Detroit Lakes, Minn. @ WE Fest
Aug. 2 — Sioux Falls, S.D. @ Sioux Empire Fair
Aug. 3 — Sturgis, S. D. @ Buffalo Chip Campground
Aug. 16 — Endicott, N.Y. @ Dick's Sporting Goods Open
Aug. 31 — Puyallup, Wash. @ Washington State Fair
Sept. 15 — Louisville, Ken. @ Hometown Rising
Sept. 21 — Franklin, Tenn. @ Pilgrimage Festival
Oct. 18 — Durant, Okla. @ Choctaw Grand Theater