The IFCA recently announced their All-State Teams and Coaches of the Year.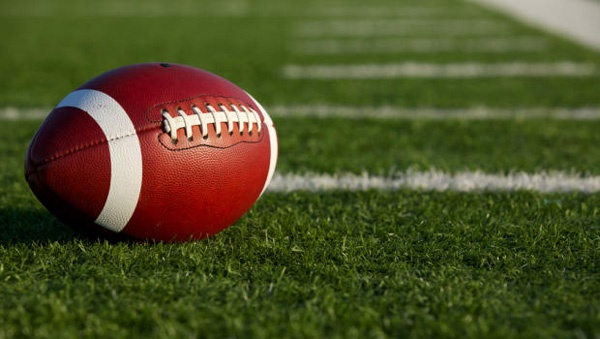 Shutterstock photo.
INDIANAPOLIS - What a season it was for high school football in southeastern Indiana.
Twelve student-athletes from five area schools were named to the Indiana Football Coaches Association All-State teams over the weekend.
East Central and Lawrenceburg led the way with four selections each. South Dearborn placed two on the all-state teams, while Franklin County and Milan had one selection each.
Class 4A Senior All-State
Class 4A Junior All-State
RB Josh Ringer (EC)
ATH Ryan Brotherton (EC)
OL Noah Schneider (EC)
This quartet of Trojans played a key role in East Central's run to the Class 4A State Championship. Senior Eli Aston led the Trojans in receptions (46) for 657 yards and seven touchdowns. His blocked field goal in the semi-state game against Roncalli will go down as one of the greatest plays in East Central history, as the Trojans would go on to win the game and advance to the state title game, where they defeated New Prairie, 37-7.
Aston finishes his high school career with the seventh most catches in school history (90), the 10th most receiving yards (1,409) and sixth most receiving touchdowns (16).
Josh Ringer put together one of the best seasons in program history. Ringer ran for 2,368 yards, which is the third most by a Trojans running back in program history. His 39 rushing touchdowns and 252 points scored are both school records. Additionally, Ringer set a single-game school record with six rushing touchdowns in a game. In the state championship, he tied the Class 4A title game record with four rushing scores.
Dual-threat Ryan Brotherton had a huge year too. He caught 35 passes for 859 yards and 11 touchdowns. He also ran for 698 yards and three scores on the ground.
Class 3A Senior All-State
WR Austin Ballart (SD)
OL Jacob Pierce (LB)
DL Colton Roth (LB)
LB Alex Witte (LB)
Class 3A Junior All-State
RB Teagan Bennett (LB)
OL Ben Becker (FC)
QB Adam Kunkel (SD)
Lawrenceburg, the Class 3A State Runner-Up, was well-represented on the Senior and Junior All-State teams.
Junior Teagan Bennett was one of the driving forces behind the Tigers' run to the state title game. The junior running back ran for 1,410 and 18 touchdowns. Bennett eclipsed 100 yards rushing in eight games.
His running mate in the backfield, Alex Witte, made All-State as a linebacker. Witte totaled 50 tackles, 10 tackles for a loss, and three sacks. Offensively, Witte ran for 1,201 yards and 18 touchdowns.
Jacob Pierce and Colton Roth were also two-way players.
South Dearborn's dynamic quarterback/wide receiver duo earned All-State status by putting up big numbers all season. Quarterback Adam Kunkel, who made the 3A Junior All-State team as an athlete, passed for 2,253 yards and 19 touchdowns. His top target, Austin Ballart, caught 55 passes for 853 yards and six touchdowns.
Class 1A Junior All-State
In addition to the announcement of the all-state teams, the IFCA also named their Coaches of the Year.
Jake Meiners was named the Class 4A Coach of the Year after leading his Trojans (13-2) to the state championship, their third in program history. Meiners has a record of 42-9 over his first four years in St. Leon.
The Class 3A Coach of the Year is Lawrenceburg head coach Ryan Knigga. Coach K led the Tigers (13-2) to the state championship game for the second time since taking over the program in 2011.
Lawrenceburg defensive coordinator Kevin Wirsch is the Class 3A Assistant Coach of the Year. The Tigers defense finished the season allowing the third fewest points per game at 7.93.
To see a full list of All-State selections and Coaches of the Year, visit https://ifca.net/all-state-teams/.