The Moorhead coaching legacy continues on.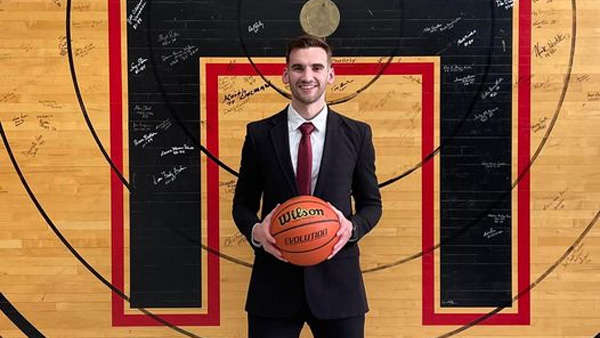 Trent Moorhead.
(Hope, Ind.) - Coaching is in Trent Moorhead's blood.
The third-generation coach was named the boys varsity head coach at Hauser High School this week.
He follows in the footsteps of his grandfather, Gus, who coached at South Ripley, and his father, Rob, who coached at South Dearborn and is now the superintendent at South Ripley Schools.
"I am so thankful and excited to have been selected as the Head Boys Basketball Coach here at Hauser," said Moorhead. "This is a truly special place with high quality people, and a community that values and supports the school and the basketball program. You couldn't ask for a better scenario as a Head Coach. I'm proud to carry on the coaching legacy that runs in my family, and thrilled that I'll be doing it at Hauser. The future is bright for our program, and I'm excited to get to work."
Moorhead has gained experience as a varsity assistant coach at Edgewood and as a junior varsity coach at Franklin.
He will inherit a Jets team that went 11-14 a season ago.
Earlier this week, the IHSAA announced new sectional groupings for six sports including boys basketball. Hauser moves from Class 1A to Class 2A and will compete in Sectional 45 with South Ripley, Milan, North Decatur and Switzerland County for the next two seasons.
RELATED STORIES
IHSAA Releases New Sectional Groupings in Six Sports