The new assignments are for the 2022-23 and 2023-24 school years.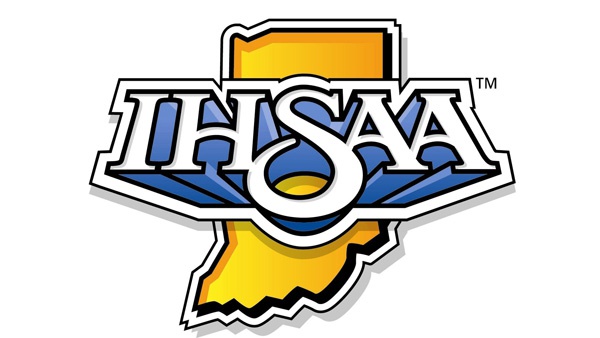 INDIANAPOLIS – Sectional assignments have been shaken up in six team sports.
The IHSAA Executive Committee today approved the new assignments for football, boys and girls basketball, boys and girls soccer, and volleyball. The new sectional groupings will be good for the 2022-23 and 2023-24 school years.
Three committees consisting of school administrators representing each IHSAA district and class were constructed to realign the sports. The football committee totaled 18 administrators, the basketball and volleyball committee was made up of 12 members and the soccer committee consisted of nine individuals.
Host sites for the next two years will be determined by administrators in each sectional this summer.
Also, the baseball and softball realignment committee will meet during the summer months to draw up their sectional recommendations.
New sectional groupings featuring local schools are listed below.
The full list of sectional assignments can be found here.
FOOTBALL
Class 4A (8): Bedford North Lawrence, East Central, Edgewood, Greenwood, Jennings County, Martinsville, Shelbyville, Silver Creek
Class 3A (8): Batesville, Centerville, Franklin County, Greensburg, Indian Creek, Lawrenceburg, Rushville, South Dearborn
Class 2A (8): Brown County, Brownstown Central, Christel House, Clarksville, Eastern (Pekin), Indianapolis Scecina, Switzerland County, Triton Central
Class 1A (8): Cambridge City Lincoln, Edinburgh, Knightstown, Milan, North Decatur, Oldenburg Academy, South Decatur, Tri
BOYS and GIRLS BASKETBALL
Class 4A Sectional 14 (6): Columbus East, Columbus North, East Central, Franklin Community, Shelbyville, Whiteland Community
Class 3A Sectional 29 (6): Batesville, Connersville, Franklin County, Greensburg, Lawrenceburg, Rushville, South Dearborn
Class 2A Sectional 45 (5): Hauser, Milan, North Decatur, South Ripley, Switzerland County
Class 1A Sectional 60 (7): Edinburgh, Jac-Cen-Del, Morristown, Oldenburg Academy, South Decatur, Southwestern (Shelbyville), Waldron
Class 1A Sectional 62 (6): Crothersville, Medora, New Washington, Rising Sun, Shawe Memorial, Trinity Lutheran
BOYS SOCCER
Class 3A Sectional 12 (7): Connersville, East Central, Greenfield-Central, Mt. Vernon (Fortville), New Palestine, Richmond, Shelbyville
Class 2A Sectional 28 (7): Batesville, Franklin County, Greensburg, Lawrenceburg, Madison, Rushville, South Dearborn
Class 1A Sectional 44 (6): er Valley 44. (6): Knightstown, Morristown, Oldenburg Academy, Seton Catholic, Union County, Wapahani
Class 1A Sectional 45 (7): Jac-Cen-Del, Milan, Rising Sun, Shawe Memorial, South Ripley, Southwestern (Hanover), Switzerland County
GIRLS SOCCER
Class 3A Sectional 12 (6): East Central, Greenfield-Central, Mt. Vernon (Fortville), New Palestine, Richmond, Shelbyville
Class 2A Sectional 28 (6): Batesville, Franklin County, Greensburg, Lawrenceburg, Madison Consolidated, South Dearborn
Class 1A Sectional 45 (6): Milan, Oldenburg Academy, Rising Sun, South Ripley, Southwestern (Hanover), Switzerland County
VOLLEYBALL
Class 4A Sectional 14 (6): Columbus East, Columbus North, East Central, Franklin Community, Shelbyville, Whiteland Community
Class 3A Sectional 29 (7): Batesville, Connersville, Franklin County, Greensburg, Lawrenceburg, Rushville, South Dearborn
Class 2A Sectional 45 (6): Hauser, Milan, North Decatur, South Ripley, Southwestern (Hanover), Switzerland County
Class 1A Sectional 60 (7): Edinburgh, Jac-Cen-Del, Morristown, Oldenburg Academy, South Decatur, Southwestern (Shelbyville), Waldron
Class 1A Sectional 62 (6): Crothersville, Medora, New Washington, Rising Sun, Shawe Memorial, Trinity Lutheran