DeDreu will go down as one of the greatest softball players in TMU history.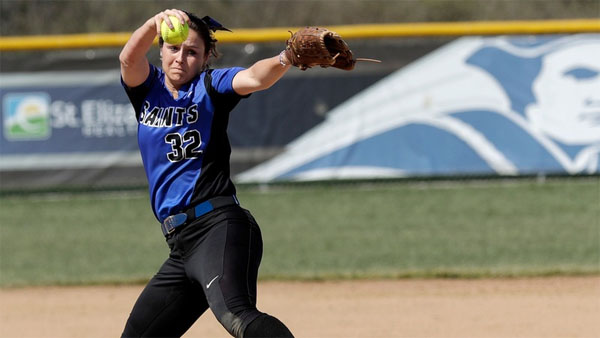 (Crestview Hill, Ky.) – More accolades are being bestowed upon Alix DeDreu after a record-breaking season at Thomas More University.
The Saints senior pitcher and shortstop has been named a NCAA Division III First-Team All-American by the National Fastpitch Coaches Association (NFCA).
DeDreu is now a two-time All-American after earning the honor in 2017.
The NFCA has also chosen DeDreu as a finalist for the 2019 Schutt Sports/Division III National Pitcher and Player of the Year awards.
This season, DeDreu went 21-6 in the pitching circle with a 1.39 ERA and a record 189 strikeouts. At the plate, DeDreu set the school's single season record for hits with 77, doubles with 26 and batting average at .490.
The former Rising Sun Lady Shiners star ends her Thomas More career as the record-holder for hits, at-bats, doubles, RBIs, wins, strikeouts and ERA.