The Saints are seeking their 4th national title since 2014.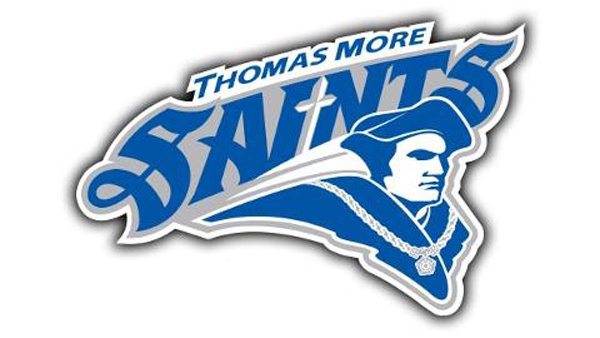 (Crestview Hill, Ky.) – Thomas More University's women's basketball team is heading back to the National Championship.
The Saints have been no stranger to the NAIA Women's Basketball National Championship, winning three national titles since 2014.
To get there, Thomas More defeated #7 Morningside by a score of 65-62 on Monday night, improving to 29-1 on the season.
Greendale native Alexah Chrisman had eight points, four rebounds, and one block in the win. Other area players who star for Thomas More include former Conner star Courtney Hurst and former Boone County star Kylie Anderson.
Thomas More will take on fourth-ranked and second-seeded Westmont (California) College in the National Championship at 8:00 p.m. Tuesday in Sioux City, Iowa.