Many will remember the success Travis Wrightsman had at South Ripley.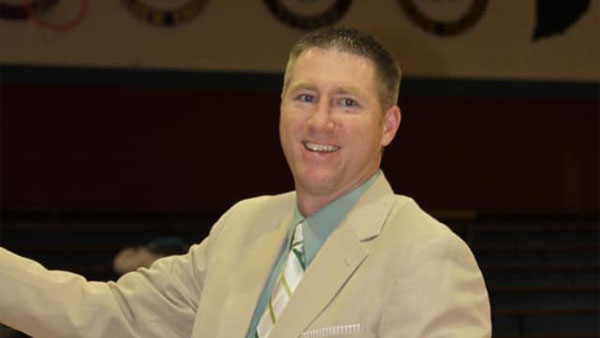 Travis Wrightsman is back. Photo courtesy Switzerland County Athletics.
(Vevay, Ind.) - A familiar face has been named the new boys varsity basketball head coach at Switzerland County High School.
Travis Wrightsman was officially named Pacers head coach on Monday. Wrightsman will replace Adam Dennis, who recently resigned after six seasons at Switzerland County.
The former South Ripley head coach brings a winning pedigree to Vevay. During his 10 seasons at South Ripley, the Raiders went 133-102 with three sectional championships.
Wrightsman will inherit a young and inexperienced Pacer team this season.
Switzerland County is coming off a 6-18 season and will lose eight seniors to graduation. Soon to be junior Ben Hicks is the lone Pacer to play meaningful varsity minutes last season.
RELATED STORIES: