There were plenty of standout performances last week in the ORVC.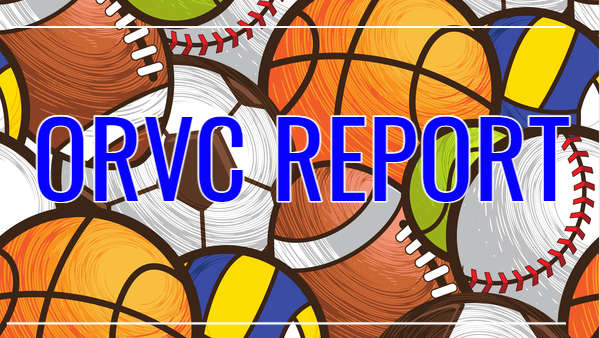 Shutterstock photo.
(Vevay, Ind.) – Three Switzerland County High School student-athletes are among the latest weekly award winners in the Ohio River Valley Conference.
The ORVC Report for September 19-24 was released on Tuesday.
Halle Archer is the ORVC Girls Soccer Player of the Week. The Lady Pacers star totaled six goals and four assists in four matches.
The ORVC Boys Soccer Player of the Week went to Jac-Cen-Del's Caleb White. He scored a hat trick in consecutive games against Rising Sun and Hauser.
In boys cross country, Milan's Ben Riehle and Switzerland County's Cooper Hon were the top runners of the week. Riehle placed first at the South Ripley Great Pumpkin Invitational with a time of 16:35.
Hon posted a time of 17:51 at Silver Creek and placed third at the Duke Meyer Classic with a time of 17:21.
The ORVC Girls Runners of the Week are Switzerland County's Claire Rogers and Shawe Memorial's Calli Alderman.
Rogers placed third at the Duke Meyer Classic (20:11).
The ORVC Volleyball Player of the Week is Shawe Memorial's Emmalina Leatherman.
Other top performers for the week of September 19-24 are listed below.
VOLLEYBALL
Ellie Lauber (SR) 17 kills, 3 blk, 91% serve, 2 aces, 18 digs in 2 matches
Katelynn Samples (SR) 100% serve, 3 aces in 2 matches
Lydia Cornett (SR) 88% pass, 33 digs in 2 matches
Emmalina Leatherman (SM) 121 kills, 6 blk, 86% serve, 7 ace, 93% pass, 63 digs in 7 mtc
Allison Knoebel (SM) 34 kills, 88% serve, 3 aces, 95% pass, 41 digs, 94 KA's in 7
Harlee Hill (SM) 49 kills, blk, 86% serve, 16 aces, 139 KA's in 7 matches
Morgan Huebner (M) 6 kills, 95% serve, 5 aces in 3 matches
Autumn Rohrig (M) 85% serve, ace, 30 digs, 5 KA's in 3 matches
Jenna Peelman (RS) 17 kills, 3 blk, 93% serve, 4 aces in 2 matches
Josie Brawner (RS) 96% serve, 94% pass, 13 digs in 2 matches
Baylee Morris (RS) 99% set, 43 KA's in 2 matches
Jillian Gregory (SC) 31 kills, 6 blk, 90% serve, 6 aces, 84% pass, 12 digs in 5 mtc
Molly Wrightsman (SC) 19 kills, blk, 87% pass, 18 digs in 5 matches
Carly Bennett (SC) 83% serve, 4 aces, 96% pass, 21 digs, 67 KA's in 5 matches
Molli Weber (JCD) 100% serve, 6 aces, 93% pass, 29 digs in 2 matches
Julia Meyer (JCD) 13 kills, 2 blk, 89% serve, 4 aces, 23 digs in 2 matches
Brynn Negangard (JCD) 97% serve, 5 aces, 38 KA's in 2 matches
Emma Long (SW) 24 kills, 100% serve, 2 aces, 90% pass, 37 digs in 6 matches
Riley Scroggins (SW) 29 kills, 8 blk, 74% serve, 6 aces in 6 matches
Parker Mefford (SW) 100% serve, 5 aces, 89% pass, 70 digs in 6 matches
GIRLS CROSS COUNTRY
Elly Potts (M) 21:34 Pumpkin
Sarah Lillis (M) 29:02 Pumpkin
Cheyenne Burns (M) 30:23 Pumpkin
Calli Alderman (SM) 19:36 / 20:26 Pumpkin / Duke Meyer
Kristyna Vaskova (SM) 24:34 / 25:14 Pumpkin / Duke Meyer
Cassidy Nott (SM) 28:39 / 30:23 Pumpkin / Duke Meyer
Hannah Potts (RS) 21:56 Pumpkin
Natalie Fisk (RS) 23:45 Pumpkin
Carrigan Friend (RS) 23:29 Pumpkin
Gracie White (SC) 20:55 Silver Creek
Claire Rogers (SC) 21:28 / 20:11 Silver Creek / Duke Meyer
Amber Detmer (SC) 24:30 / 23:49 Silver Creek / Duke Meyer
Victoria Gammons (SW) 20:56 / 20:56 Pumpkin / Duke Meyer
Olivia Sampson (SW) 21:12 / 21:31 Pumpkin / Duke Meyer
Kinsten Long (SW) 22:28 / 23:13 Pumpkin / Duke Meyer
Allene Peters (JCD) 26:08 / 25:24 JCD / Pumpkin
Allison Peetz (JCD) 27:12 / 26:47 JCD / Pumpkin
Kinsey Rohls (JCD) 32:27 / 29:13 JCD / Pumpkin
Shelby Bastin (SR) 20:22 Pumpkin
Virginia Minch (SR) 23:46 Pumpkin
Elizabeth McKittrick (SR) 24:37 Pumpkin
BOYS CROSS COUNTRY
Gabe Riehle (M) 17:03 Pumpkin
Ayden Potts (M) 17:12 Pumpkin
Sam Fewell (SM) 18:13 / 18:13 Pumpkin / Duke Meyer
Wyatt Lundergan (SM) 19:38 / 20:00 Pumpkin / Duke Meyer
Nate Elliott (RS) 18:37 Pumpkin
Ethan Markland (RS) 19:30 Pumpkin
Owen Markland (RS) 19:41 Pumpkin
Nathan Furnish (SC) 18:48 / 17:59 Silver Creek / Duke Meyer
Cale Collier (SC) 19:55 / 19:27 Silver Creek / Duke Meyer
Landon Higgins (SW) 19:01 / 19:28 Pumpkin / Duke Meyer
Braylin Miller (SW) 19:42 / 19:48 Pumpkin / Duke Meyer
Caden Ream (SW) 18:35 Duke Meyer
Marshall Johnson (JCD) 19:46 / 19:25 JCD / Pumpkin
Jacob Ricke (JCD) 20:45 / 19:32 JCD / Pumpkin
Dylan Ricke (JCD) 20:09 Pumpkin
Luke Bradley (SR) 18:52 Pumpkin
Bradley Leach (SR) 18:59 Pumpkin
Hayden Hooten (SR) 19:00 Pumpkin
BOYS SOCCER
Levi Curlin (SC) goal, 5 assists in 2 matches
Aiden Griffith (SC) goal, good midfield play in 2 matches
Jacob Williams (SC) goal, strong defensive play in 2 matches
Luke Meyer (JCD) 4 goals, 4 assists in 2 matches (hat trick)
Clark Dwenger (JCD) 2 goals in 2 matches
Jacob Hertz (SM) 3 goals, assist in 2 matches
Oswaldo Reyes-Miranda (SM) 3 goals, assist in 2 matches
Davis Grote (SM) 2 goals, assist in 2 matches
Dylan Martin (RS) 4 goals in 3 matches
Brody Morris (RS) 2 goals in 3 matches
Gavin Binion (SR) 2 goals in 2 matches
Thomas Eaglin (SR) 9 saves in 2 matches
Mizael Hernandez-Perez (SW) 2 goals vs. Switzerland County
William Stockdale (SW) 2 shutouts last week (8 total on the season)
Salvador Hernandez-Perez (SW) assist in 3 matches
Ethan Clark (M) goal last week
Bryan Rodas-Gomaz (M) goal last week
GIRLS SOCCER
Lila Franklin (SR) goal in 2 matches
Angel Tunny (SR) goal in 2 matches
Alexa Yeomans (SR) goal in 2 matches
Kieran Groover (RS) 44 saves in 2 matches
Hannah Kremer (RS) goal vs. Carroll County
Kyleigh Bledsoe (M) goal in 2 matches
Gracee Stapleton (M) goal in 2 matches
Kenzie Taylor (SC) 3 goal, 3 assists in 4 matches
Emma Parsons (SC) 4 goals in 4 matches
Brianna Johnson (SW) 54 saves in 3 matches
Kearstin Cizek (SW) goal vs. Milan