See who else performed well between August 24-29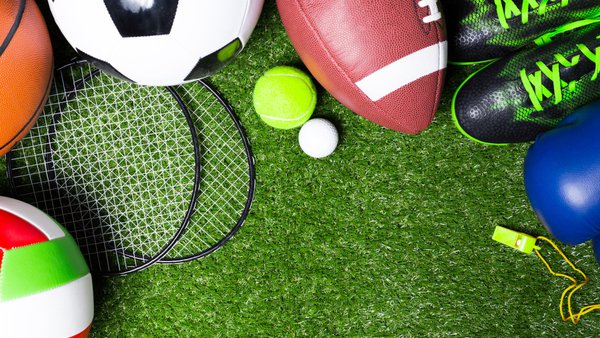 (Versailles, Ind.) – Two South Ripley High School student-athletes highlight the latest weekly awards from the Ohio River Valley Conference.
The ORVC report for the week of August 24-29 was released on Wednesday.
Zach Gentile was named the ORVC Boys Soccer Player of the Week. The Raiders' star recorded seven goals and an assist in two matches.
Classmate Lanie Nicholson is the ORVC Girls Runner of the Week. Nicholson finished with a time of 20:40 at South Decatur.
In boys cross country, Milan freshman Ben Riehle was an easy choice for Runner of the Week after posting a meet-record of 17:41 at Hauser.
Jac-Cen-Del's Aundrea Cullen is the ORVC Volleyball Player of the Week. The Lady Eagles star connected on 94 percent of her serves, 93 percent of her passes and had 54 digs, 8 aces and 2 kills in three matches.
The ORVC Girls Soccer Player of the Week is Switzerland County's Halle Archer. She scored twice against Southwestern.
Shawe Memorial's Kira Wells rounded the weekly award winners as the top golfer of the week. Wells posted a 50 at Sunrise and a 48 at Westwood.
Other top performers for August 24-29 are listed below.
VOLLEYBALL
Lindsay Montgomery (RS) 27 kills, 3 blks, 97% pass, 30 digs in 2 matches
Cora Poling (RS) 30 kills, 3 blks in 2 matches
Grace Bujak (RS) 100% pass, 21 digs in 2 matches
Brionna Linkel (SR) 35 kills, 62 digs, blk, 4 aces, 83 KA's in 6 matches
Rachel Meyer (SR) 55 kills, 4 blks, 14 BA's in 6 matches
Kylie Eccles (SW) 36 kills, blk, 88% serve, 14 aces in 5 matches
Ashleigh Ream (SW) 93% serve, 7 aces, 92% pass, 39 digs in 5 matches
Autumn Harmon (SW) 43 kills in 5 matches
Karly Bushhorn (M) 3 kills, 88% serve, 4 aces, 11 digs vs. South Decatur
Abagail Hill (SM) 91% serve, ace, 95% set, 49 KA's in 3 matches
Emmaline Leatherman (SM) 26 kills, 5 blks, 92% serve, 3 aces, 6 digs in 3 matches
Phoebe Grote (SM) 93% serve, ace, 8 digs in 3 matches
McKenzy Gray (JCD) 14 kills, blk, 87% serve, 6 aces, 89% pass, 21 digs in 3 mtch
Shaylee Volz (JCD) 17 kills, 95% pass, 49 digs in 3 matches
BOYS CROSS COUNTRY
Peyton Merica (RS) 20:20 Switz Co.
Nate Elliott (RS) 20:46 Switz Co.
Exander Clark (RS) 21:27 Switz Co.
Joe Drossart (SW) 19:45 Salem
Colton Cloud (SW) 20:22 / 21:01 Salem / Switz Co.
Keegan Gross (SW) 21:03 Salem
Blake Volz (SR) 19:22 South Decatur
Nick Zigan (SR) 19:36 South Decatur
Hayden Hooten (SR) 19:53 South Decatur
Josh Pohle (JCD) 17:42 South Decatur
Damon Hughes (JCD) 19:00 South Decatur
Adam Maloney (JCD) 21:39 South Decatur
Nathan Furnish (SC) 19:44 Switz Co.
Dylan Sullivan (SC) 22:10 Switz Co.
Avery Osowski (SC) 22:24 Switz Co.
Louis Liu (SM) 21:46 Switz Co.
Sam Fewell (SM) 22:33 Switz Co.
Wyatt Lundergan (SM) 23:18 Switz Co.
GIRLS CROSS COUNTRY
Kirsten Geary (SW) 23:03 / 25:10 Salem / Switz Co.
Aleea Crumley (SW) 29:19 Salem
Lilly Douglas (SW) 29:21 Salem
Lucy Lillis (M) 25:16 / 27:30 Hauser / Law'burg
Emily Campbell (SR) 21:57 South Decatur
Deborah Murphy (SR) 23:33 South Decatur
Cloey Simon (JCD) 22:53 South Decatur
Kayla Simon (JCD) 23:37 South Decatur
Kaytlin Sizemore (JCD) 24:44 South Decatur
Gracie White (SC) 26:04 Switz Co.
Alicia Detmer (SC) 26:42 Switz Co.
Calli Alderman (SM) 24:27 Switz Co.
GIRLS GOLF
Hailey Hines (SC) 51 @ Hidden Acres
BOYS SOCCER
Kaden Zellers (SW) 2 goals in 2 matches
Brady McClain (SW) 36 saves in 2 matches
Landon Cole (RS) 5 goals, 5 assists in 3 matches
Kendall Montgomery (RS) 5 goals, 2 assists in 3 matches
Jacob Jines (JCD) 5 goals in 2 matches
Ben Miller (SR) goal, 3 assists in 2 matches
Jacob Hertz (SM) 2 goals in 2 matches
Davis Grote (SM) goal, assist in 2 matches
Levi Curlin (SC) goal vs. Rising Sun
Michael Stanton (SC) goal vs. Rising Sun
GIRLS SOCCER
Kenzie Taylor (SC) goal vs. Southwestern
Morgan Brightwell (SR) goal vs. Jennings County