Yell "orange, orange", yell "black, black"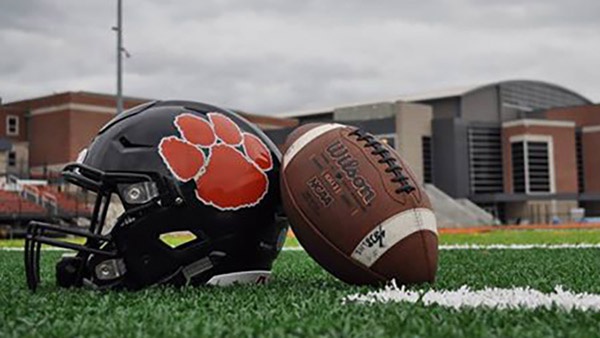 (Lawrenceburg, Ind.) - Supporters of the Lawrenceburg Tigers high school football program are invited to a pep rally ahead of the Tigers opening week Skyline Chili Crosstown Showdown against East Central.
The Tigers Pep Rally will be held at Skyline Chili in Lawrenceburg on Monday, August 13 at 6:00 p.m.
The event will feature a Q & A will Tigers head coach Ryan Knigga, a trivia contest featuring questions about LHS and the athletic program, performances by the Lawrenceburg band and cheerleaders and prize giveaways.
Twenty percent of all food sales from 6:00 to 8:00 p.m. will benefit Lawrenceburg High School.
Wear your orange and black and support the Lawrenceburg Tigers as they prepare to take on the East Central Trojans on Friday, August 17 at 7:30 p.m. in St. Leon. The game can be heard on Eagle County 99.3.