Wismann, a sophomore, has 31 goals and counting.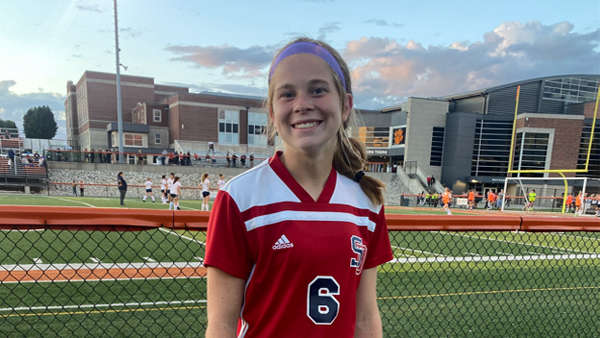 Bernadette Wismann. Photo by Jonathan Wismann.
(Aurora, Ind.) – The South Dearborn Lady Knights advanced to the sectional championship on Thursday behind a record-breaking performance.
Sophomore Bernadette Wismann tallied a hat trick in a 9-1 win over Rushville in the IHSAA Sectional 28 semifinals.
The three goals brought her season total to 31, which broke a 10-year-old Lady Knights record for most goals in a single season.
Wismann has also assisted on eight goals this season, helping lead the Lady Knights to a 10-7-1 record.
South Dearborn will play Lawrenceburg in the sectional championship on Saturday, October 9 at 7:00 p.m. The game will be played at Lawrenceburg High School.