She will join the track & field program.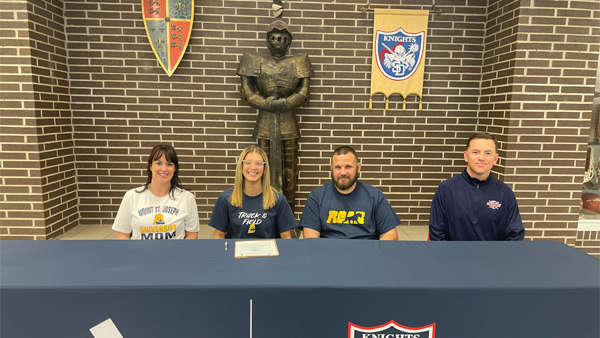 Katelyn Routhier commits to Mount St. Joseph. Photo by SD Athletics.
(Aurora, Ind.) – Katelyn Routhier did not grow up in southeastern Indiana, but she will stay close to her new home to continue her athletic and academic career at the collegiate level.
Last Friday, Routhier committed to Mount St. Joseph University, where she will join the track and field team.
Routhier led the Lady Knights last season earning the most event track points by any athlete. Some of the events she starred in included the 100-meter hurdles, 300-meter hurdles, and 4x400 meter relay.
Routhier transferred to South Dearborn her junior year from Howard Lake-Waverly High School in Minnesota.
Aside from running track, Routhier has also competed as a member of the girls basketball program.