Taytum Barker played a pivotal role in South Dearborn winning the sectional championship on Saturday.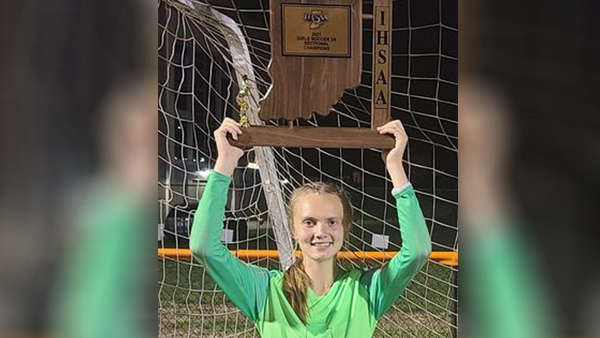 Taytum Barker. Photo provided.
(Aurora, Ind.) – Another South Dearborn girls soccer record was broken over the weekend.
Freshman goalkeeper Taytum Barker shattered the single season saves record with 163 saves. Barker's record comes just a game after sophomore Bernadette Wismann broke the single season goal record (31).
Barker "stood on her head" as they call it in the soccer world, totaling 26 saves in Saturday nights Sectional Championship win over Lawrenceburg.
South Dearborn and Lawrenceburg played to a scoreless draw, resulting in the game being decided by penalty kicks. The Lady Knights would go on to win 3-2 on PKs, winning their third sectional championship in four years and their second straight.
South Dearborn will play Cathedral in the first round of the Carmel Regional on Wednesday at 6:00 p.m.
RELATED STORIES
SD's Wismann Breaks Single Season Goal Record; Propels Knights To Title Game