The ORVC report for April 25-30 was released Tuesday.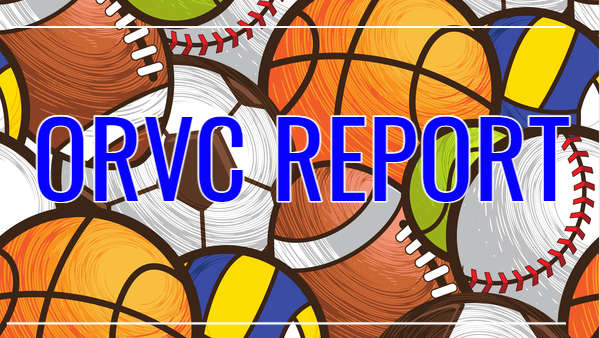 Shutterstock photo.
(Rising Sun, Ind.) – Two Rising Sun High School student-athletes highlight the latest weekly award winners from the Ohio River Valley Conference.
The ORVC report for April 25-30 was released on Tuesday.
Peyton Merica was named the ORVC Baseball Player of the Week. The Shiners' star picked up a win on the mound last week, striking out 17 over nine innings. Merica also went 2-4 at the plate with two stolen bases.
The ORVC Softball Player of the Week went to Rising Sun's Alyssa Simpson. She went 2-0 in the pitching circle, striking out 12 in 12 innings.
Switzerland County's Bryce Wrightsman is the ORVC Boys Golfer of the Week. He carded a 45 at Butler Falls, and an 82 over 18-holes at the Madison Invitational at Sunrise.
The ORVC Track and Field Performers of the Week are Ben Riehle (Milan), Emily Flood (South Ripley), and Cloey Simon (Jac-Cen-Del). Riehle set a meet record in the 400 with a time of 51.56, while Simon set a meet record in the low hurdles with a time of 48.71.
Other top performers for the week of April 25-30 are listed below.
BASEBALL
Caiden Yorn (M) 6 hits, 4 runs, 2 RBI, 2B in 4 games
Kaleb Koons (SC) 4 hits, 4 runs, 3 RBI, 2 SB, 2B, 3B in 3 games
Bryce Turner (SC) 8 IP, 4 hits, 2 ER, 15 K's in win
Roman Hite (SC) 4 runs, 3 hits, 2 SB, RBI in 3 games
Philip Kahn (SM) 6 hits, 5 runs, 5 SB, 3 RBI, 3 3B, 2B in 3 games
Eric Liu (SM) 6 hits, 6 SB, 4 runs, 3 RBI, 3B in 3 games
Hunter Kinnett (SM) 6 RBI, 4 hits, 3 runs, 3 2B, 2 SB in 3 games
Kameron Darnold (JCD) 12 IP, 4 hits, ER, 14 K's going 1-1 last week / 4 runs, 3 hits in 4 gms
Ryan Wilson (JCD) 8 SB, 6 runs, 3 hits in 4 games
Justin Swinney (JCD) 5 hits, 4 runs, 2 RBI, 2B, SB in 4 games
Trenton Smith (SR) 2-3, 2 2B, 2 runs vs. Madison
Ryan Gorrell (SR) 2-2, RBI, 2 runs vs. Shawe Memorial
William Stockdale (SW) 5 hits, 3 runs, 3 RBI, 3 2B, 2 SB in 4 games
Jordan DeAtley (SW) 7 IP, hit, 15 K's in win vs. Jac-Cen-Del
Zach Cole (SW) 5 hits, 5 runs, 2 RBI, 2 SB, 2B in 4 games
SOFTBALL
Maddie Duvall (SC) 6 hits, 5 runs, 3 SB, 2 RBI in 3 games
Jessie Duvall (SC) 5 runs, 3 hits, 2B, SB in 3 games
Lily Sparks (SC) 3 hits, run, RBI in 3 games / 20 IP, 3 ER, 22 K's going 2-1 last wk
Karsyn Bode (M) 6 hits, 2B, 3B in 4 games
Mackenzie Deffinger (M) 6 hits, 5 runs in 4 games
Olivia Strunk (JCD) 6 hits, 6 RBI, 4 runs, 2 2B, 3B in 4 games (great defense at 2nd base)
Regan Richter (JCD) 8 hits, 7 runs, 6 SB, 2B in 4 games
Savannah James (JCD) 5 hits, 2 runs, RBI, SB in 4 games
Ellie Waldron (SR) 3 hits, 2 RBI, run, HR in 2 games / 6.1 IP, 3 hits, ER, 9 K's in win
Mady Tompkins (SR) 4 hits, run, RBI in 2 games / 7.2 IP, 8 hits, 11K's in loss
Alexa Heidt (SR) 3 hits, 2 runs, RBI, 2B in 2 games
Emma Russell (RS) 6 hits, 2 runs, 2 RBI, 2 2B in 4 games
Nora Powell (RS) 4 RBI, 3 hits, 3 runs, 2 SB, 3B, HR in 4 games
Ashley Fulton (SW) 5 hits, 3 runs, 2 3B, SB in 3 games
Morgan Mahoney (SW) 4 hits, 2 RBI, 2 SB, run in 3 games
BOYS GOLF
Jacob Williams (SC) 46 @ Butler Falls
Sam Schwering (JCD) 48 @ North Branch
Derek Borgman (JCD) 53 @ North Branch
TRACK & FIELD
Ryan Miller (SR) 131'5½" Discus Emma Newhart (JCD) 93'9"
Ryan Miller (SR) 47'6¼" Shot Put Cora Wieczorek (SM) 32'2"
K. Montgomery (RS) 22'2½" # Long Jump Emmalina Leatherman (SM) 15'5¾"
William Tunny (SR) 5'10" High Jump Emmalina Leatherman (SM) 5'3"
Dylan Martin (RS) :17.22 High Hurdles Emily Flood (SR) :15.82
Mason Green (SR) :43.14 Low Hurdles Cloey Simon (JCD) :48.71 #
Kaden Zellers (SW) :10.75 100 Emily Flood (SR) :13.19
Ben Riehle (M) :23.64 200 Raylinn Kappes (SC) :27.76
Ben Riehle (M) :51.56 # 400 Hannah Hoog (M) 1:02.99
Ayden Potts (M) 2:10.01 800 Lanie Nicholson (SR) 2:28.43
Cooper Hon (SC) 4:55 1600 Calli Alderman (SM) 5:23.23
Cooper Hon (SC) 11:08 3200 Lanie Nicholson (SR) 12:01.95
Southwestern :45.70 400 relay Switzerland County :55.31
Milan 3:42.88 1600 relay Switzerland County 4:30
Switzerland County 9:08 3200 relay South Ripley 10:43.49