The star swimmers were among the top performers in the conference between Jan. 4-9.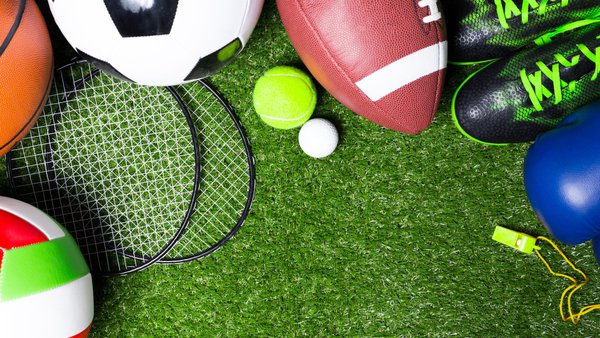 (Rising Sun, Ind.) – Two Rising Sun High School swimming stars have earned weekly honors from the Ohio River Valley Conference.
The ORVC report for January 4-9 was released on Tuesday.
Rising Sun's Nate Graver and Sidney Halloran were named the ORVC Swimming Performers of the Week.
Graver earned weekly honors for his performances in the 500 Yard Free, 100 Yard Breast, and 200 Yard Individual Medley.
Halloran shined in the 500 Yard Free, 100 Yard Fly and the 100 Yard Breast.
The ORVC Boys Basketball Player of the Week went to Southwestern's Matthew Williams. The Rebels star totaled 48 points and 11 rebounds in two games. He also tallied his 1,000th career point.
Southwestern's Ellie Foley is the ORVC Girls Basketball Player of the Week.
Other top performers for the week of January 4-9 are listed below.
Girls Basketball
Paige Ledford (JCD) 26 pts, 18 rebs, 7 ast, 3 stl in 2 games
Jessie Duvall (SC) 21 pts, 3 stl vs. CAI
Annabelle Williams (JCD) 28 pts, 11 rebs, 6 stl, 3 ast in 2 games
Nora Hankins (SC) 10 pts, 5 rebs vs. CAI
Reagan Hughes (JCD) 21 pts, 21 ast, 5 rebs, 5 stl in 2 games
Maddie Duvall (SC) 38 pts in 3 games
Maddi Wilson (RS) 34 pts, 17 rebs, 4 stl, 2 ast in 2 games
Rachel Meyer (SR) 28 pts, 9 rebs, 6 ast, 6 blk, 5 stl in 2 gms
Ellie Foley (SW) 41 pts, 10 rebs, 10 stl, 5 ast in 2 games
LJ McQueen (SR) 19 pts, 7 rebs, 5 stl, 2 ast in 2 games
Ashton Goode (SW) 28 pts, 9 rebs, 5 stl in 2 games
Boys Basketball
Will Neal (JCD) 26 pts, 11 rebs, 5 ast in 2 games
Landon Cole (RS) 20 pts, 8 rebs, 3 stl in 2 games
Jaden Peetz (SR) 45 pts, 17 rebs in 2 games
Austin Kramer (SW) 22 pts, 10 rebs, 10 stl, 8 ast in 2 gms
Cody Samples (SR) 33 pts, 10 ast, 6 rebs, 5 stl in 2 games
Bryce Wrightsman (SC) 32 pts, 10 ast in 2 games
Zach Gentile (SR) 12 pts, 9 rebs, 8 ast vs. JCD
Jacob Williams (SC) 22 pts, 12 rebs in 2 games
Swimming (Boys & Girls)
David Lafollette (RS) :32.78 50 YD Free Ella Eldridge (RS) :35.52
David Lafollette (RS) 1:23.56 100 YD Free Madelyn Fisher (RS) 1:51.33
David Lafollette (RS) 3:08.06 200 YD Free Ani Edwards (RS) 3:04.97
Nate Graver (RS) 6:27.01 500 YD Free Sidney Halloran (RS) 6:01.92
100 YD Fly Sidney Halloran (RS) 1:14.68
Nate Graver (RS) 1:20.15 100 YD Breast Sidney Halloran (RS) 1:20.52
100 YD Back Kinzie Bailey (RS) 1:28.55
Nate Graver (RS) 2:38.11 200 YD IM Maddy Meyer (RS) 2:54.70
200 YD Free Relay Rising Sun 2:18.33
200 YD Medley Relay Rising Sun 2:24.61
400 YD Free Relay Rising Sun 4:54.86