The spring sports season is officially underway in southeast Indiana.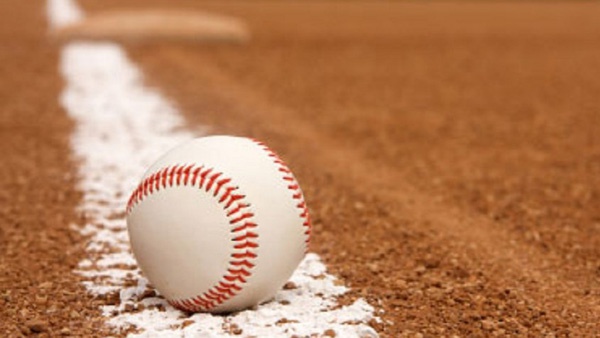 (Rising Sun, Ind.) – It was a good week on the baseball and softball diamonds for two Rising Sun student-athletes.
The ORVC report for the weeks of March 25-April 6 was released on Tuesday.
Rising Sun's Landon Cole and Jac-Cen-Del's Dylan Swinney shared ORVC Baseball Player of the Week.
For Cole, he was nearly impossible to get out, going 7-for-12 at the plate with 8 RBIs, 5 runs, 2 doubles and a home run in three games.
Swinney was equally impressive with 9 hits, 8 runs, 7 stolen bases and 6 RBIs. He also pitched six innings, allowing only two hits.
The ORVC Softball Player of the Week award went to Rising Sun's Sydney Pitts and South Ripley's Madelyn Tompkins.
Pitts has been dominating in the pitching circle to start the season. She is currently 4-0 with 27 strikeouts in 29 innings pitched. Over the last two weeks, Pitts has also collected 7 hits, 6 runs, 5 RBIs, 2 doubles, 2 home runs and 2 stolen bases.
In three games, Tompkins tallied 8 runs, 7 hits, 5 RBIs, and 4 doubles. She also went 3-0 in the pitching circle, striking out 33 batters in just 14 innings.
The ORVC Boys Golfer of the Week went to Milan's Matt Schmidt. The Indians star shot 40 during a home match at Hoosier Links.
Two record-setters earned weekly honors in boys and girls track and field.
Megan Cole broke the South Ripley High School record in the 1600 meter race with a time of 5:22, while Southwestern's Michael Cline set a school record in the 400 meter dash with a time of 49.97 seconds.
Other top performers for the weeks of March 25-April 6 are listed below.
BASEBALL
Foster Mefford (SW) 5-14, 3 2B, 3 RBI, 3B last week
Ethan Stewart (SW) 4-8, 4 runs last week
Bailey Elliott (SW) 4-11, 2 RBI, 2B, 3B / 6 IP, 3 hits, 2 runs, 10 K's last week
Bryce Franklin (SR) 4 hits, 3 RBI, 3 SB, 2B, 3B / 5 IP, hit, run, 9 K's going 2-0 last week
Aaron Griewe (SR) 5 hits, 4 runs, 3 SB, 2 2B, RBI / 7 IP, 3 runs, 2 ER, 10 K's last week
Zach Gentile (SR) 3 hits, 3 RBI, 2 SB, 2 runs / 2 IP, 4 K's last week
Peyton Bell (RS) 4-9, 6 RBI, 5 runs in 3 games
Steven Jiminez (RS) GC shutout vs. Trinity Lutheran with 16 K's
Cade Rider (SC) 4 hits, 4 SB, 2 runs last week
Damian Breeck (SC) 2 hits, 2B last week
Morgan Sutton (JCD) 13 runs, 12 SB, 8 hits, RBI in 6 games
Nate Scroggins (JCD) 10 RBI, 9 hits, 6 runs, 4 SB in 6 games
SOFTBALL
Erin Widener (M) 9 hits, 5 RBI, run, 2B in 4 games
Abby Ferreira (M) 6 hits, 5 runs, 4 RBI, 2B in 4 games
Taryn Cline (M) 6 RBI, 5 hits, 5 runs, 2 HR in 4 games
Regan Carroll (JCD) 6 RBI, 5 hits, 3 runs, 2B, HR in 4 games
Emily Adams (JCD) 6 hits, 4 RBI, 3 runs, 2B, SB, HR in 4 games
Violet Lewis (JCD) 6 runs, 4 hits, 2 SB in 4 games
Tyrrah Miller (RS) 9 hits, 8 runs, 8 RBI, 3 2B, 2 HR (GS), 2 SB in 5 games
Sydney Bostic (RS) 9 hits, 6 RBI, 4 runs, 3 2B, 3 caught stealing in 5 games
Halee Smith (SR) 6 RBI, 5 hits, 5 runs, 3 SB, 2 2B, 3B in 3 games
Hailey Brown (SR) 9 runs, 6 hits, 5 RBI, 3B, SB in 3 games
Kristen Snodgrass (SM) 3 hits, 3 runs, 2 RBI in 2 games
Jaylin Lee (SM) 2 hits, 2 RBI in 2 games
BOYS GOLF
Tyler Konkle (SC) 41 @ Belterra
Garrett Demaree (SC) 47 @ Belterra
Chandler Cole (SM) 45 @ Sunrise
Parker Lewis (M) 41 @ Hoosier Links
Josh Clark (M) 42 @ Hoosier Links
BOYS & GIRLS TRACK & FIELD
Zach Howlett (SC) 117' ½" Discus Abigal Brinson (JCD) 89'6"
Zach Howlett (SC) 42'6" Shot Put Cierra Copeland (SR) 30'½"
Montgomery (RS) 18'10¾" Long Jump Ashton Goode (SW) 14'6"
Garrett Boor (JCD) 6'2" High Jump Bailey (M)/Thomas (SC) 4'10"
Daniel Daugherty (RS):16.29 High Hurdles Cloey Simon (JCD) :17.20
Caleb Ream (SW) :43.20 Low Hurdles Cloey Simon (JCD) :59.90
Peyton Cavins (M) :11.15 100 Kinsey Price (RS) :13.40
Mitchell Cline (SW) :23.18 200 Ashton Goode (SW) :28.93
Mitchell Cline (SW) :49.97 * 400 Kinsey Price (RS) 1:07.3
Nick Zigan (SR) 2:28 800 Leah Anders (SC) 2:31
Damon Hughes (JCD) 4:55 1600 Megan Cole (SR) 5:22 *
Damon Hughes (JCD) 10:58 3200 Megan Cole (SR) 11:27
Southwestern :46.72 400 relay Switzerland Co. :54.97
Southwestern 3:46 1600 relay Jac-Cen-Del 4:33
Southwestern 9:42 3200 relay Switzerland Co. 11:01