The Shiners were set to play West Washington on Saturday.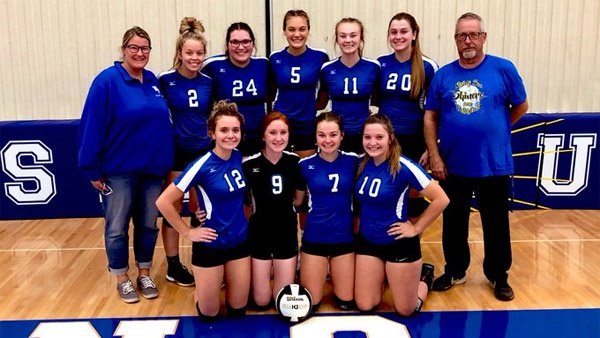 Photo by Rising Sun Athletics.
(Rising Sun, Ind.) - The run for a volleyball sectional championship has abruptly ended for the Rising Sun Shiners.
Athletic director Abby Friend announced this week that the Shiners have withdrawn from their Class 1A Sectional 62 semifinal match on Saturday due to a positive COVID-19 case.
Rising Sun was set to play West Washington in the semifinals after a 3-0 win over Medora in the first round of sectional play.
There will be no makeup date for the sectional semifinal and West Washington has advance to the championship round.
While its unfortunate that Rising Sun will not be able to compete for a sectional championship, the team had a successful season going 17-8 and capturing an ORVC title.