Congratulations Kinsey Price!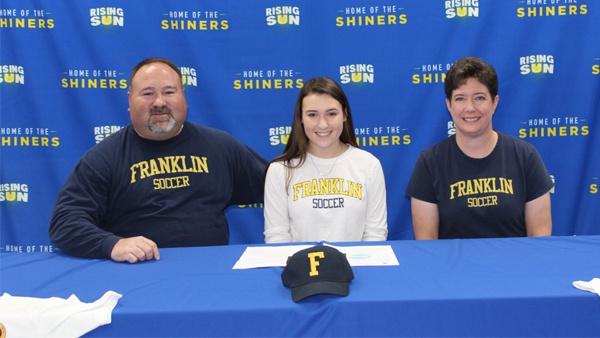 (Rising Sun, Ind.) - A local athlete has been honored by the Indiana High School Athletic Association as a well-rounded, positive role model that has demonstrated excellence in academics, school and community involvement, character, sportsmanship and citizenship.
Rising Sun's own Kinsey Price received the IHSAA 2020 C. Eugene Cato Memorial Scholarship.
Along with 13 other seniors across the state, Price will be honored at the Thomas A. Brady Sports Achievement Awards Dinner. Each individual will receive a $2,500 scholarship for their prep accomplishments.
Price was able to earn 12 varsity letters, 4 in basketball, soccer, and track and field, all while maintaining a 4.3 GPA.
Aside from sports, she is involved in several clubs, including Student Council, Fellowship of Christian Athletes, Spanish Club, and Science Club.
Price is also active within her church teaching children's church and Vacation Bible School.
The senior is also a 1st degree black belt in Tae Kwan Do. Price has used her experiences to assist with the Indiana Academy of Martial Arts as a judge and referee.
Price has also been named team captain for both the Rising Sun Soccer and Basketball team.
Following graduation, the Shiner will attend Franklin College to continue her athletic and academic career.
RELATED STORIES:
Shiners Soccer Star Kinsey Price Commits To Franklin College