The All-District Teams are made up of the top senior players in southern Indiana.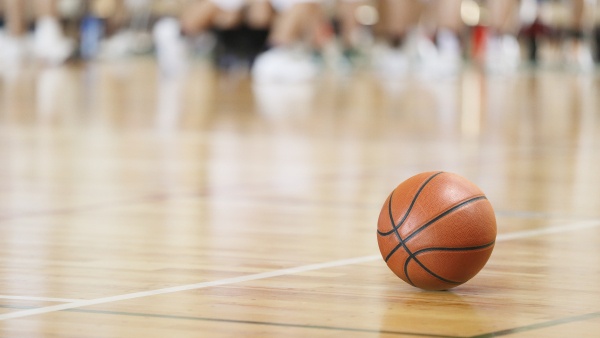 Shutterstock photo.
INDIANAPOLIS – Three area high school basketball stars have been recognized as among the best senior players in southern Indiana.
The Hoosier Basketball Coaches Association announced this week their 2022-23 Girls All-District Teams.
Lawrenceburg's Lizzie Redar and the East Central duo of Josie Trabel and Laney Baker were among 10 selections to the District 3 Team.
Redar is among the EIAC leaders in scoring (14.4 PPG) and rebounding (10.7). Redar and the Lady Tigers will get their postseason underway on Friday when they take on Connersville in the semifinals of Sectional 29.
Congratulations Lizzie! You deserve this honor. https://t.co/cLsIQjTGC2

— Lady Tiger Basketball (@LburgLadyTigers) February 1, 2023
For East Central, their season was ended on Tuesday night with a 60-50 loss to Columbus East at the Shelbyville Sectional – ending the fabulous high school careers of Josie Trabel and Laney Baker.
Baker scored 24 points to lead the Lady Trojans, while Trabel went down with a right ankle injury early in the fourth quarter.
Trabel averaged 20.8 points and 10.1 rebounds this season. She finishes her high school career as East Central's all-time leading scorer, among other records. She is committed to play college ball at Wofford.
For Baker, she too will play collegiately as a commit to Thomas More University. She earned her way onto the District 3 Team by averaging 13.2 points, 3.6 rebounds and 3.1 assists per game.
The full District 3 Team is listed below. Players selected are eligible to be picked for the Annual All-Star Classic.
For more information, visit https://www.hbcahoops.org/20222023-girls-alldistrict-teams.
DISTRICT 3
Leah Bachmann — Columbus East
Laney Baker — East Central
Lauren Barker — Columbus North
Kylee Edwards — Shelbyville
Abby Fleetwood — Indian Creek
Lizzie Graham — Triton Central
Elizabeth Redar — Lawrenceburg
Saige Stahl — Columbus East