Sectional pairings were announced on Sunday evening.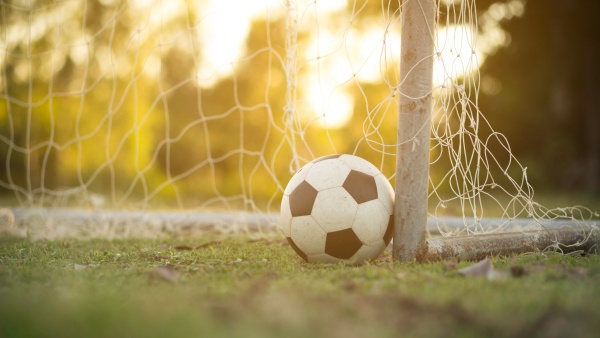 Shutterstock photo.
INDIANAPOLIS - The road to Indianapolis has been laid out for high school boys and girls soccer teams across the state.
Pairings for the 29th annual IHSAA Boys and Girls Soccer State Tournaments were drawn and announced on Sunday evening.
A record number of teams will compete in both tournaments with 305 boys teams and 273 girls teams.
Both tournaments will mirror each other beginning with 16 sectionals in each of three classes running October 3-8. Regional semifinals with be played October 12-13 with regional championships being held on October 15.
This is the second year that a mid-week regional semifinals match will be played on the home field of one of the sectional winners. This year, the winners of the even numbered sectionals will host a regional semifinal match. All regional championship matches will be played at a pre-determined site.
Semi-states are Saturday, October 22 at four sites with the winners advancing to the state championship matches on October 28-29 at Michael Carroll Stadium at IUPUI in Indianapolis.
BOYS SOCCER
Class 3A Sectional 12 at Shelbyville
M1: Greenfield-Central vs. Shelbyville
M2: Connersville vs. Richmond
M3: Mt. Vernon (Fortville) vs. East Central
M4: New Palestine vs. Winner M1
M5: Winner M2 vs. Winner M3
Championship: Winner M4 vs. Winner M5
Class 2A Sectional 28 at Batesville
M1: Rushville vs. Madison
M2: Franklin County vs. Greensburg
M3: Batesville vs. South Dearborn
M4: Lawrenceburg vs. Winner M1
M5: Winner M2 vs. Winner M3
Championship: Winner M4 vs. Winner M5
Class 1A Sectional 44 at Knightstown
M1: #18 Oldenburg Academy vs. Morristown
M2: Union County vs. Wapahani
M3: Winner M1 vs. Winner M2
M4: Knightstown vs. Seton Catholic
Championship: Winner M3 vs. Winner M4
Class 1A Sectional 45 at Jac-Cen-Del
M1: Milan vs. #12 Southwestern (Hanover)
M2: Jac-Cen-Del vs. #6 Switzerland County
M3: Rising Sun vs. South Ripley
M4: #20 Shawe Memorial vs. Winner M1
M5: Winner M2 vs. Winner M3
Championship: Winner M4 vs. Winner M5
GIRLS SOCCER
Class 3A Sectional 12 at New Palestine
M1: #17 East Central vs. Greenfield-Central
M2: Shelbyville vs. Richmond
M3: Winner M1 vs. Winner M2
M4: #19 Mt. Vernon (Fortville) vs. New Palestine
Championship: Winner M3 vs. Winner M4
Class 2A Sectional 28 at South Dearborn
M1: #18 Batesville vs. South Dearborn
M2: #14 Lawrenceburg vs. Greensburg
M3: Winner M1 vs. Winner M2
M4: Franklin County vs. Madison
Championship: Winner M3 vs. Winner M4
Class 1A Sectional 45 at Milan
M1: Milan vs. #9 Switzerland County
M2: Rising Sun vs. South Ripley
M3: #10 Oldenburg Academy vs. Winner M1
Championship: Winner M2 vs. Winner M3