You couldn't ask for better racing weather than we got on Saturday.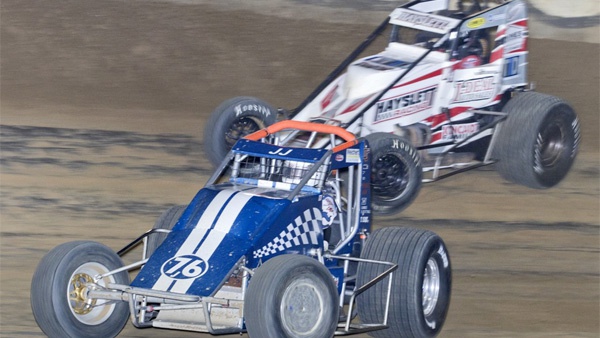 JJ Hughes (76) and Korbyn Hayslett (1H) during the Sprint Feature Race. Photo by Tim Thomas.
(Lawrenceburg, Ind.) - It was a beautiful night for racing this past Saturday at Lawrenceburg Speedway.
Nick Bilbee, Trent Green, Cordell Moore and Joey Kramer entered the winner's circle. See full results at www.lawrenceburgspeedway.com.
*Photos by Tim Thomas.