Six student-athletes highlight the latest weekly award winners.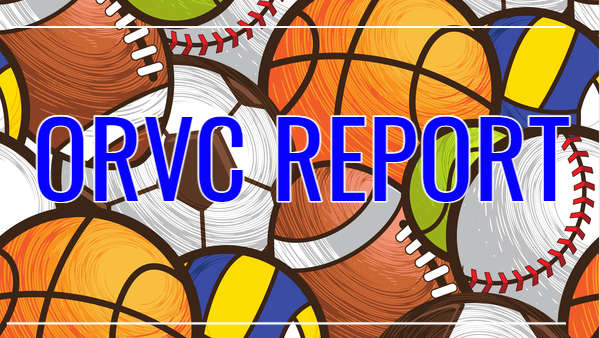 Shutterstock photo.
(Versailles, Ind.) - Six student-athletes have earned weekly honors from the Ohio River Valley Conference.
The ORVC Report for the week of September 11-16 was released on Thursday.
South Ripley's Macy Stone is the ORVC Volleyball Player of the Week. The Raiders' star totaled 14 aces, 13 kills, 36 digs, and five blocks in six matches.
The ORVC Boys Soccer Player of the Week is Caleb White. The Jac-Cen-Del star tallied four goals and four assists in two matches, including a hat trick versus Milan.
Not to be outdone, Switzerland County's Halle Archer earned ORVC Girls Soccer Player of the Week with four goals and six assists in four matches.
Shawe Memorial's Kira Wells is Girls Golfer of the Week. She carded scores of 42, 47,47, and 85 in separate rounds at Sunrise.
The ORVC Cross Country Runners of the Week are Milan's Gabe Riehle and Southwestern's Victoria Gammons.
Other top performers for the week of September 11-16 are listed below.
VOLLEYBALL
Kaiya Rinear (M) 14 kills, 8 blk last week
Emma Voss (M) 92% serve, 8 aces, 22 digs, 36 KA's last week
Riley Schwipps (M) 18 kills, 5 blk last week
Reese Merica (RS) 11 kills, 2 blk, 96% serve, 2 aces, 20 digs, 114 KA's in 6 mtc
Jenna Peelman (RS) 33 kills, 5 blk, 96% serve, 4 aces, 24 digs in 6 matches
Ryan Works (RS) 43 kills, blk, 96% serve, 4 aces in 6 matches
Rorie Scroggins (SW) 36 kills, 6 blk in 5 matches
Hillarie Buchanan (SW) 10 kills, 97% serve, 16 aces, 98% set, 93 KA's in 5 matches
Jenna Owens (SW) 25 kills, 95% serve, 4 aces, 84% pass, 57 digs in 5 matches
Molly Wrightsman (SC) 86% serve, 10 aces, 87% set, 34 KA's in 7 matches
Jillian Gregory (SC) 30 kills, 13 blk, 43 digs, 92% set, 25 KA's in 7 matches
Kaidyn Gilpin (SR) 95% serve, 10 aces, 32 kills, 2 blk, 37 digs in 6 matches
Lydia Cornett (SR) 93% serve, 4 aces, 51 digs in 6 matches
Molli Weber (JCD) 97% serve, 6 aces, 2 kills, 3 KA's, 44 digs in 3 matches
Maria Meyer (JCD) 29 kills, 4 blk, 98% serve, 7 aces in 3 matches
Kaylin Hinners (JCD) 17 kills, 3 blk, 94% serve, 4 aces, 92% pass, 19 digs in 3 mtc
BOYS SOCCER
Mizael Hernandez-Perez (SW) 4 goals, assist in 2 matches
Corbin Ream (SW) 2 goals in 2 matches (scored GW goal & tying goal)
Peyton Cloud (SW) 2 goals in 2 matches
Brody Morris (RS) goal vs. Southwestern
Aiden White (RS) 34 saves
Jacob Hertz (SM) goal, 2 assists in 2 matches
Rodrigo Reyes-Miranda (SM) goal vs. Rising Sun
Philip Kahn (SM) goal vs. Rising Sun
Sam Schwering (JCD) 3 goals, assist in 2 matches
Carson Hughes (JCD) 2 goals, 5 assists in 2 matches
Cooper Todd (SC) 4 goals, 2 assists in 3 matches
Carson Griffith (SC) 2 goals, 3 assists in 3 matches
Austin Johns (SC) goal, 2 assists in 3 matches
Thomas Eaglin (SR) PK save vs. Shawe Memorial
GIRLS SOCCER
Aitana Aparicio (SW) goal in 2 matches
Kaylee DeWeese (SW) goal in 2 matches
Lanie Anderson (SW) goal in 2 matches
Odyessy Felix (SM) goal, 2 assists in 2 matches / outstanding midfield play
Megan Morrison (SM) goal in 2 matches / outstanding midfield play
Tarcila Garcia (SM) goal, assist vs. Trinity Lutheran
Kylie Betz (SR) 2 goals vs. Austin
Angel Tunny (SR) goal vs. Austin
Alexa Yeomans (SR) goal vs. Austin
Emma Parsons (SC) 5 goals, assist in 4 matches
Courtney Higgins (SC) assist in 4 matches / solid midfield play in a 4 matches
Hannah Kremer (RS) hat trick vs. Southwestern
Emily Edwards (RS) 2 goals in 2 matches
Kassidy Lewis (RS) goal in 2 matches
GIRLS GOLF
Alexis Mangold (SC) 44 @ Sunrise / 47 @ Sunrise / 100 @ Sunrise
Bri Stow (SC) 48 @ Sunrise / 47 @ Sunrise / 109 @ Sunrise
Payton Stow (SC) 105 @ Sunrise
Yolett Perez (SM) 51 @ Sunrise / 53 @ Sunrise / 56 @ Sunrise / 90 @ Sunrise
Julia Meyer (JCD) 57 @ North Branch / 47 @ Hillcrest / 117 @ Greensburg
Emma Wagner (JCD) 126 @ Greensburg
Claire Heilers (JCD) 61 @ North Branch / 127 @ Greensburg
Anna Block (SR) 59 @ Sunrise
Lily Jones (SR) 59 @ Sunrise
Emma McCarty (SR) 60 @ Sunrise
CROSS COUNTRY
(Name Time Location)
Lucas Cooney (M) 17:02 / 16:30 Switz Co. / So. Dearborn
Ben Riehle (M) 17:22 / 16:06 Switz Co. / So. Dearborn
Gabe Riehle (M) 17:40 / 16:23 Switz Co. / So. Dearborn
Cavaan Hambrick (SM) 18:40 / 18:19 Switz Co. / Jennings Co.
Sam Fewell (SM) 18:59 / 18:34 Switz Co. / Jennings Co.
Nate Fewell (SM) 19:09 / 19:03 Switz Co. / Jennings Co.
Caden Ream (SW) 19:07 South Dearborn
Branson Osbourne (SW) 19:28 South Dearborn
Landon Higgins (SW) 19:29 South Dearborn
Mason Bascom (SR) 17:48 South Dearborn
Luke Bradley (SR) 18:27 South Dearborn
Bradley Leach (SR) 19:28 South Dearborn
Cale Collier (SC) 18:21 South Dearborn
Ty Lay (SC) 19:05 South Dearborn
Gavin Rich (SC) 20:08 South Dearborn
Jacob Ricke (JCD) 19:20 South Dearborn
Dylan Ricke (JCD) 19:47 South Dearborn
Gabe Maloney (JCD) 20:09 South Dearborn
Elly Potts (M) 22:37 / 21:28 Switz Co. / So. Dearborn
Hannah Cooney (M) 24:20 / 22:57 Switz Co. / So. Dearborn
Sarah Lillis (M) 27:36 So. Dearborn
Allison Knoebel (SM) 24:27 / 24:28 Switz Co. / So. Dearborn
Victoria Gammons (SW) 20:23 South Dearborn
Olivia Simpson (SW) 21:10 South Dearborn
Kinsten Long (SW) 23:42 South Dearborn
Elizabeth McKittrick (SR) 24:23 South Dearborn
Chloe Ivey (SR) 24:48 South Dearborn
Cheyenne Wood (SR) 27:45 South Dearborn
Carlee Boggs (SC) 25:01 South Dearborn
Amber Detmer (SC) 25:07 South Dearborn
Ashlyn Covington (SC) 25:25 South Dearborn
Allene Peters (JCD) 24:37 South Dearborn
Allison Peetz (JCD) 26:55 South Dearborn
Alijah Karshmer (JCD) 31:26 South Dearborn