Parris finished fifth at the NCAA Tournament.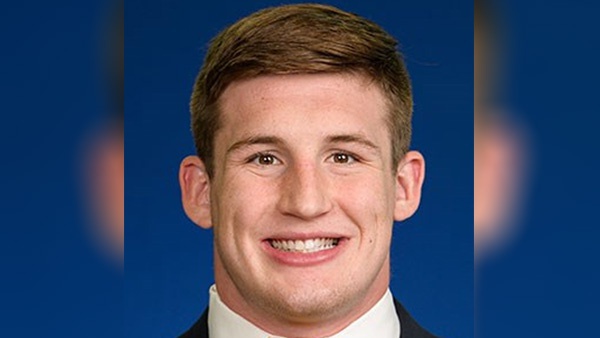 (Ann Arbor, Mich.) – It doesn't seem that long ago that Mason Parris won his third consecutive wrestling state championship.
But time goes by quickly as Parris capped of his senior season at the University of Michigan last weekend with a fifth-place finish in the heavyweight division at the NCAA Tournament.
It was Parris' second straight top-five finish, earning his third selection to the NCAA All-American Team
Parris' performance at the NCAA Tournament helped Michigan (95 points) take home the runner-up trophy, finishing behind National Champion Penn State (131.5 points).
Over his four years at Michigan, Parris has won 93 matches compared to 18 losses.
In the classroom, he is enrolled in the College of Engineering, majoring in civil engineering.
In December, Parris was named to World Wrestling Entertainment's (WWE) inaugural "Next in Line" class, which provides a pathway from collegiate athletics to WWE.
Those selected to the NIL program will have access to the WWE Performance Center in Orlando, Florida, and could eventually earn a WWE contract.
RELATED STORIES