Lawrenceburg and EC picked up wins in volleyball, while South Dearborn cruised to a victory in girls soccer.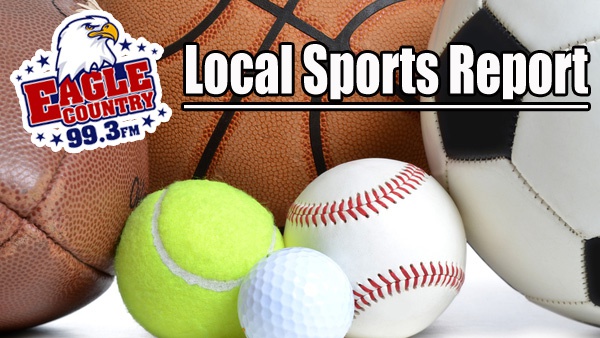 Report missing high school sports scores and stats to news@eaglecountryonline.com
GIRLS SOCCER
South Dearborn 9, Greensburg 0
Connersville 2, Franklin County 1
Columbus North 9, Batesville 0
BOYS SOCCER
Oldenburg Academy 2, Centerville 0
VOLLEYBALL
Lawrenceburg 3, Milan 0 (25-12, 25-5, 25-12) - Ivy Hinkle, Lizzie Redar and Allie Casebolt had five kills each. Bay Hinkle had a match-high 23 assists and Gracie Safaviyan led the Lady Tigers with nine digs.
East Central 3, Rushville 0 - The two teams made up a previously postponed match from last month following an emergency with one of the officials. East Central won the first set last month 26-24. The Trojans would go on to win the next two sets 25-13 and 25-13. Hope Fox led the way with 11 kills. Allison Huismann had a match-high 16 assists. Jesse Stenger chipped in with 12 assists. East Central is now 14-7 on the season and 6-0 in the EIAC.
Seton Catholic 3, Oldenburg Academy 0 (25-15, 25-14, 25-20)
CROSS COUNTRY
The Batesville Invite (info submitted by Jonathan Meyer)
In the girl's race Rachel Campbell took to the front of the pack. For the first 1,000 meters there was a strong pack of runners, but after the mile It was only Campbell and Ava Hanson from Batesville. After the second mile Hanson pressed forward and led the rest of the race, with Lopez of Batesville moving up on Campbell; however Campbell's strong finish put her in a solid second place. Rachel's time was a 19:52; this is the fifth time she has run in the 19's this season. The Trojan ladies were represented by a strong pack tonight, there was only 50 seconds between their second and fifth runner; this time keeps dropping; their order was: Pflum, Henderson, Inderhees and Doan. Jessica Bender and Jada Hicks finished out varsity spots.
The Trojans ran this course on Saturday for the EIAC and three of them ran faster times and also obtained personal records: Doan dropped 4 seconds, Inderhees dropped 14 and Henderson 18. Overall it was a great night of racing, it is amazing to see many of these girls drop time every meet.
In the boy's race there were many smiles and cheers after the race, as six of the young men ran faster than their time on Saturday and four of them obtained a personal record. The race was led by Owen Hagen for the first 800 meters. His lead was impressive, but could not be held onto. Schwebach and Werner took a more conservative approach moving up from the back and both ran under 18 minutes (Werner's 17:33 was a personal record). Joining them tonight under the 18-minute barrier for the first time was JJ Stenger in a time of 17:53; this was a 60 second drop in time from Saturday. Also running personal records tonight were Reilly Small and Nico DiMeglio. There was much excitement and joy seeing hard work paying off.
The Trojans have only one day to rest prior to racing again at Greensburg on Thursday!