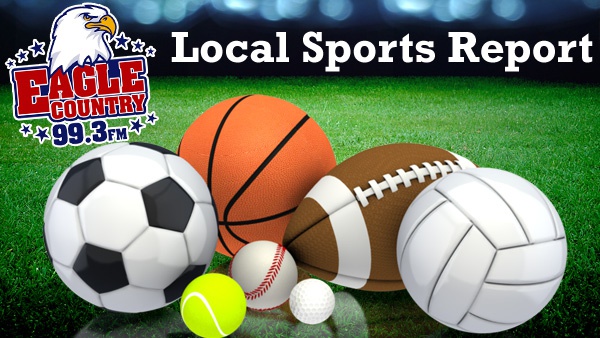 Jac-Cen-Del boys soccer won a rematch with Rising Sun Monday.
Please report missing scores and statistics to 888-537-9724 or email sports -at- eaglecountryonline.com.
BOYS SOCCER
Jac-Cen-Del 5, Rising Sun 1 – JCD's Patrick Wagner kicked two goals in the win. Also scoring for the Eagles were Jacob Jines, Kobe Darnold and Tim Defrane. Rising Sun's Zac Brokaw scored using an assist by Landon Cole.
South Ripley 3, Shawe Memorial 2 – South Ripley's Zach Gentile scored twice and made an assist. Ryan Miller scored and Logan Betz added an assist.
Big conference road win for boys soccer at Shawe 3-2. Way to go boys. 5-5 overall and 5-3 in ORVC. In action again on the road Wednesday vs Switzerland County.

— South Ripley Schools (@SR_Raiders) September 23, 2019
Switzerland County 4, Southwestern 3
Oldenburg Academy 3, Seton Catholic 0 - Ben Kraus had 2 goals and Nick Folop had one. This is the 10th clean sheet for keeper Chris Hautman.
BOYS TENNIS
East Central 5, Union County 0
Connersville 4, Franklin County 1
GIRLS SOCCER
East Central 1, Highlands (Ky.) 1 – tie – EC's Taylor Whitehead kicked one in off an assist from Erika Wells. EC keeper Mary Brewington made four saves.
South Dearborn 3, Rising Sun 0 – Erin Huber scores two and Katie Cutter knocks in one to give the Lady Knights the victory. Assists by Chayne Conly, Bry LaGreca and Leah Kemper.
Batesville 2, Mt. Vernon 1 – Batesville goalkeeper Olive Cerniglia made 20 saves to help the Bulldogs hold on for the win. Finding the back of the net for Batesville were Carlie Werner and Abbey Prickel. Assists were credited to Prickel and Caroline Kellerman.
VOLLEYBALL
Madison 3, Jac-Cen-Del 0 – 25-9, 25-17, 25-14
Gallatin County 3, Switzerland County 2
Oldenburg Academy 3, Shawe Memorial 0 – 25-19, 25-15, 25-22