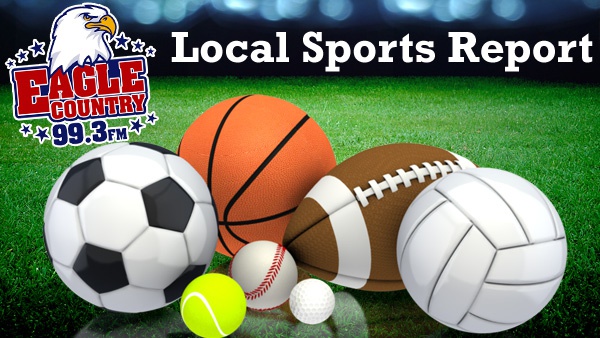 East Central's boys soccer team tied with one of northern Kentucky's best Tuesday.
Please report missing scores to 888-537-9724 or email sports -at- eaglecountryonline.com.
BOYS SOCCER
Highlands (Ky.) 2, East Central 2 tie – EC tied one of northern Kentucky's top teams. The Trojans' Jared Tiemann had a goal and assisted a goal by teammate Cole Norman.
CROSS COUNTRY
The East Central girls beat 12 other teams to win the Connersville Spartan Invitational on Tuesday. East Central was led by Emilee Wedding in third at 22:26 and Emma Fey in fourth at 22:39. The race was won by Franklin County's Lauren Kelly at 21:59, who led the Wildcats to a fourth place finish in the team standings.
In the boys race, East Central was fifth among 14 teams. EC was led by Kyle Gutfreund in 20th at 19:18. Franklin County was ninth thanks to a 29th place finish by Andrew Grant at 19:52. Hagerstown won the team title while Rushville's Andrew Miller was the first across the finish line at 17:48.
Full meet results are available at http://www.stuartroadracing.com/crosscountry.html.
GIRLS SOCCER
Oldenburg Academy 5, Rising Sun 0
Southwestern 2, Switzerland County 0
VOLLEYBALL
Rising Sun 3, South Dearborn 0 – 25-17, 25-23, 25-19 – South Dearborn's Allyson Kunkel had 7 kills, 6 digs and 1 ace. Mackenzie Casebolt had 16 digs. Megan Howell had 6 kills.
Varsity Volleyball

Rising Sun over @sdsportsreport
In 3 games.#GoShiners
25-17
25-23
25-19@orvcsports @ihsvca pic.twitter.com/TpgJISkh4h

— Rising Sun Shiners (@rsshiners) September 18, 2018
Batesville 3, Rushville 0 – 25-16, 25-19, 25-21
Milan 3, Shawe Memorial 1 – 20-25, 25-15, 25-13, 25-14
South Ripley 3, Switzerland County 1 – 25-19, 26-24, 25-16