Milan, Lawrenceburg and EC won in football. Plus, Lawrenceburg and EC girls combine for nearly 20 goals in two separate wins.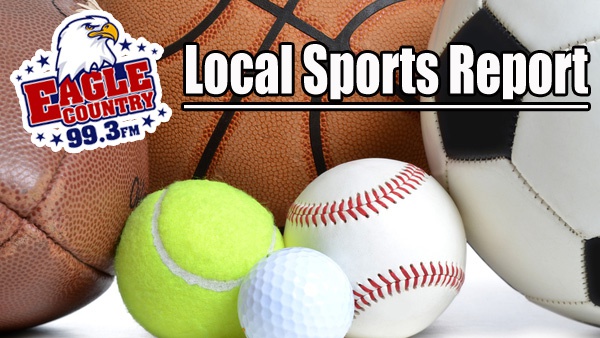 Report local sports scores and stats to news@eaglecountryonline.com.
FRIDAY, SEPTEMBER 18
FOOTBALL
Milan 25, North Decatur 7 (Eagle Country 99.3 Feature Game) - It was a game of big plays for Milan. Their first score came in the 1st quarter on a 4th and 1. Logan Reed took the hand off, off right tackle for a 63-yard score. The Indians would get another first half score on an Adam Norman pick six. Norman struck again in the third quarter on a 20-yard touchdown pass from Peyton Wert. Cole Steele put the exclamation point on the Indians win in the fourth quarter with Milan's second pick six of the game. Adam Norman was our Star of the Game, presented by Gary Trabel at Hirlinger Chevrolet in West Harrison. The Indians star had seven receptions for 69 yards and a touchdown, and two interceptions.
Lawrenceburg 36, Indianapolis Arsenal Tech 7 - The Tigers didn't have much time to prepare for Tech, but that didn't stop the offense from posting their third-straight high scoring performance. Garrett Yoon was solid, going 9-13 for 126 yards and two touchdowns. Dayha Patel was his top target with eight catches for 118 yards and two scores. Luke Pierce filled in at running back, carrying the ball 12 times for 104 yards and a TD. Defensively, Brennan Bushman returned an interception 30-yards for a TD.
East Central 36, Batesville 3 - The Trojans scored three times in the second quarter to break open the game. East Central gained 361 yards of total offense with 343 yards coming via the ground. The Trojans defense held Batesville's offense to just 102 total yards.
Oldenburg Academy 38, Switzerland County 0
Greensburg 41, Phalen Academy 14
Connersville 48, Rushville 18
SATURDAY, SEPTEMBER 19
GIRLS SOCCER
East Central 7, Seymour 0 - Olivia Hopper, Josie Fritz, Caitlyn Dick (2), Lexi Watkins, and Sophie Browndyke (2) all scored for the Lady Trojans.
St. Henry 4, South Dearborn 2
Lawrenceburg 11, Franklin County 2 - Elle McMullen, Chloe Meyer and Kalana Kent scored two goals each. Lucy Thornton, Brooklyn Allen, Ella McAndrew, Kristin Roark and Emma Dunn also scored for the Lady Tigers.
Batesville 3, Connersville 1
BOYS SOCCER
East Central 1, Mt. Vernon 1
Batesville 2, Whiteland 1
VOLLEYBALL
LHS Invitational
Hauser 2, Rising Sun 0
Rock Creek Academy 2, Rising Sun 0
Rushville 2, Rising Sun 0
Lawrenceburg 2, Southwestern 1
Lawrenceburg 2, Indianapolis Lutheran 1
Lawrenceburg 2, Muncie Central 0
Rock Creek Academy 2, Lawrenceburg 0
Tigers finish 2nd in the LHS Invitational in the loss to Rock Creek 23-25, 14-25. #overcome @IndianaPrepVB @ihsvca

— LHS Volleyball (@LburgVB) September 19, 2020
CROSS COUNTRY
South Dearborn Cross Country invitational (Submitted by Jonathan Meyer)
East Central Take 2nd in both Boys and Girls – Rachel Campbell wins overall!
The East Central trojans ran well at the South Dearborn Cross Country Race. The Girls took 2nd to Taylor High School (from Ohio) and the Boys took 2nd to Rushville. There were a total of 13 team at the race. The Race was broken up into small and large school divisions. 15 of the 20 Trojans ran their season or All-Time best times for the 5K- 3.1 mile race. Jocelyn Inderhees dropped 1:18 and Hanna Doan dropped 50 seconds from their personal records. In the boy's race John Hotel dropped 28 and Michael Schwebach dropped 20 seconds from their best times.
Both the boys and girls went our faster then the normally do, but the rewards were in the finish. For the Girl's, Rachel placed 1st commanding the lead from the very start. She won the race by 10 seconds. She was followed by Pflum (10), Henderson (14), Inderhees (15), Doan (18), Bender (290 and Hicks (42).
In the boy's race Griffin Werner went our fast, but was not able to hold onto the pace; he finished seventh. Coming up from the back was Michael Schwebach who ended up in third with a 17:21. Owen Hagen put a surge in at the two mile and kept advancing placing 10th. Fleming (15), Stenger(17), and Hotel (18) all finished within 35 seconds of each other.
In the Junior Varsity race the Trojans ran well. Reily Small took 1st place followed by DiMeglio (3), Sandlin (4), Campbell (6) and Massingale (11).