The weekend brought the IHSAA Girls Golf State Finals, Boys Tennis Sectional Championship and more.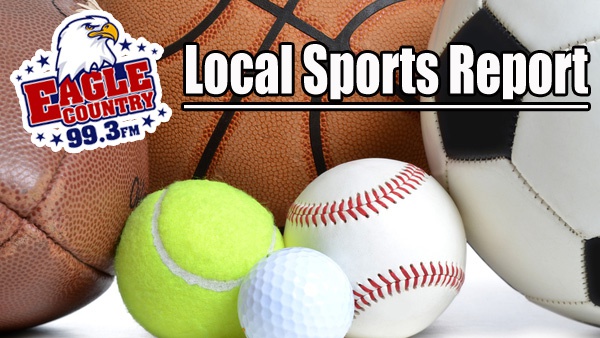 GIRLS GOLF
State Finals
Batesville's South Finishes 2nd at State; Weiler, Pies Finish in Top 16
BOYS TENNIS
Sectional 19 at East Central - Championship
Batesville defeats East Central
The Bulldogs will take on Austin in the Regional Semifinals on Tuesday at Columbus North High School. The winner will play Columbus North or Seymour in the Regional Championship.
Sectional champions!
The BHS boys tennis team defeated East Central to win the title. pic.twitter.com/S32oPNInPg

— Batesville High School (@BulldogsBville) September 30, 2023
BOYS SOCCER
Southwestern (Hanover) 2, Switzerland County 0
Played final 25 minutes from their match that was postponed earlier in the week.
VOLLEYBALL
Batesville 3, North Decatur 1 (25-18, 28-26, 21-25, 25-17)
Rising Sun 3, Crothersville 0 (25-23, 25-15, 25-10)
Ryan Works (RS): 11 kills
Jenna Peelman (RS): 10 kills
Reese Merica (RS): 35 assists
CROSS COUNTRY
Pacer Invitational
Boys: 1) Brownstown Central 22, 2) Shawe Memorial 72, 3) Rising Sun 81, 4) Boone County 95, 5) Switzerland County 96, 6) Clarksville
*Incomplete teams: Eastern Pekin, Carroll County, Scottsburg
Ty Lay (SC): 19:13.57, 11th place
Casey Fletcher (RS): 19:14.71, 12th place
Owen Markland (RS): 19:32.67, 14th place
Ethan Markland (RS): 19:42.71, 17th place
Trey Perry (RS): 19:44.06, 18th place
Gavin Rich (SC): 20:07.01, 20th place
Girls: 1) Switzerland County 29, 2) Brownstown Central 41, 3) Eastern Pekin 67, 4) Clarksville 95
*Incomplete Teams: Boone County, Shawe Memorial, Rising Sun, Scottsburg, Carroll County
Ellie Keith (SC): 22:09.18, 2nd place
Claire Rogers (SC): 22:50.09, 4th place
Lainie McAlister (SC): 23:04.95, 5th place
Ashlyn Covington (SC): 24:09.70, 9th place
Avery Fossett (Boone County): 24:39.24, 11th place
Natalie Fiske (RS): 24:43.04, 12th place
Carrigan Friend (RS): 25:00.56, 13th place
Amber Detmer (SC): 25:05.57, 14th place