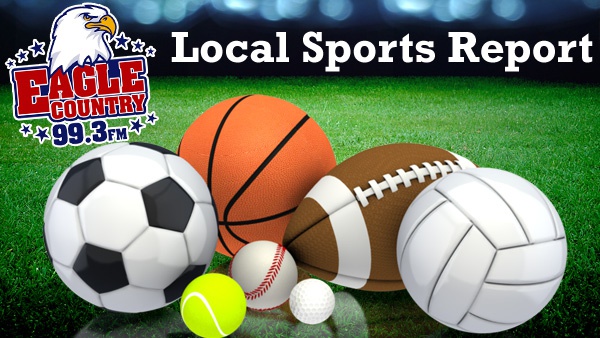 Switzerland County and Milan had to go to a shootout to settle a girls soccer tournament game Thursday.
Please report missing scores to 888-537-9724 or email sports -at- eaglecountryonline.com.
GIRLS SOCCER
IHSAA 2A Sectional 27 at Batesville – Semi-Final
South Dearborn 7, Greensburg 0 – Lady Knights scoring included Erin Huber, Alyssa McClanahan, Chayne Conly, Alley Lunsford, Bentley Hinkle and Josie Hufford. South Dearborn moves on to challenge Batesville for the sectional championship on Saturday, October 6.
Batesville 3, Lawrenceburg 1 – Batesville's Georgia Gratz, Hailey Mohr, and Denise Davalos each kicked a goal. Gratz and Carlie Werner both had an assist. Keeper Ellie Waechter recorded three saves. Batesville advances to play South Dearborn in the sectional title game on Saturday, October 6. Lawrenceburg's season ends with a 9-6-1 record.
IHSAA 1A Sectional 46 at Rising Sun – Semi-Final
Oldenburg Academy 7, Rising Sun 0 – Oldenburg Academy will meet Switzerland County in the sectional championship game on Saturday, October 6. Rising Sun's season ends with a 4-10 record.
Switzerland County 2, Milan 1 – The game went to a penalty kick shootout, where Switz won 3-1 for the right to advance. The Pacers will play against Oldenburg Academy in the sectional championship game on Saturday, October 6.
1A Sectional 46 at Rising Sun
Final after overtime and PKs

Milan 1
Switzerland County 2

PKs
Switz-3
Milan-1@IHSAA1 @MilanAthletics @GoSwitzCoPacers @orvcsports pic.twitter.com/1BZJU3HUkT

— Rising Sun Shiners (@rsshiners) October 4, 2018
VOLLEYBALL
FOR THE 3rd CONSECUTIVE YEAR IN A ROW, #ECVB WINS THE CONFERENCE OUTRIGHT! Tonight's win against Greeensburg, 3-1, put us at the top of our conference with a record of 13-1! #champs #3peat pic.twitter.com/yfauUtNpRE

— EC VOLLEYBALL (@EastCentralVB) October 5, 2018
East Central 3, Greensburg 1 – 23-25, 25-16, 25-23, 25-22 – East Central captures its third consecutive EIAC volleyball championship. The Trojans went 13-1 in conference play.
Lawrenceburg 3, Batesville 0
South Ripley 3, Shawe Memorial 2 – 25-23, 25-21, 20-25, 23-25, 15-11
South Decatur 3, Jac-Cen-Del 0 – 25-10, 28-26, 25-15