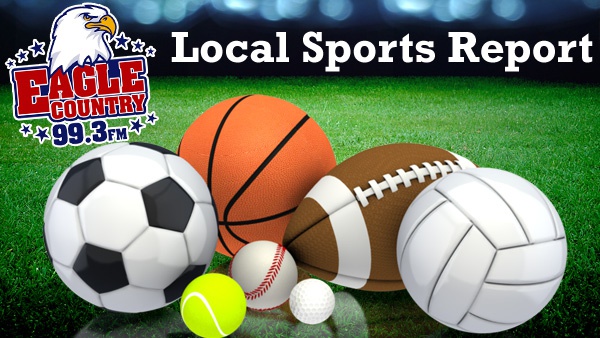 Listen to the big plays from East Central's last-second victory over South Dearborn in the IHSAA Football State Tournament Sectional Semi-Finals.
Please report missing scores to 888-537-9724 or email sports -at- eaglecountryonline.com.
FOOTBALL
IHSAA 4A Sectional 23 – Semi-Finals
"That's my first game winner," Caden Browndyke picked a good night to have himself a night. He scored all 9 points for @ECTrojanSports in their 9-7 win over S. Dearborn. Highlights on @WCPO at 11. pic.twitter.com/YPUoysM4a8

— Jake Ryle (@JakeWCPO) October 27, 2018
East Central 9, South Dearborn 7 – Eagle Country 99.3 Feature Game – After East Central quarterback Alex Maxwell connected with Trevor Becker on a controversial, must-have 4th-and-15 play inside the final minute with the team down 7-6, senior kicker Cayden Browndyke booted the game-winning 32-yard field goal with just 6 seconds remaining. Browndyke did all the scoring for EC with three field goals. EC out-gained SD 214 yards to 114. South Dearborn's lone score came on a second-quarter drive with three big passes by QB Adam Dixon, capped off by a Dixon QB keeper TD from one yard out. Kyle Krummen led EC with 8 tackles and Nathan Griffin grabbed an interception. Maxwell finished 6-of-10 passing for 48 yards while running 30 times for 84 yards. Dixon was 6-of-19 for 131 yards. East Central (11-1) advances to the sectional championship game at Edgewood (8-3) on Friday, November 2. South Dearborn's great season ends with an 8-3 record.
Clutch 4th-and-15 conversion by East Central
Game-winning field goal by Cayden Browndyke
So a center while on the ground has the ball and flips it to his QB. It was 4th down and should've been a turnover. @IHSAA1 @SDKnightsFB @STWannabes @eagle993 @seilocalsports pic.twitter.com/m7GsLso2nP

— Seth McFarland (@NotTheRealSM) October 27, 2018
Edgewood 23, Silver Creek 15
IHSAA 3A Sectional 31 – Semi-Finals
Another win for the Dogs !!! 💙💙 Bulldogs are Sectional finals bound🏈🐶 pic.twitter.com/eECDMIVKGk

— BHS Student Section (@BHS_Dog_Nation) October 27, 2018
Batesville 28, Lawrenceburg 22 – Lawrenceburg's season ends with a 5-6 record. Batesville (9-2) advances to the sectional championship game at Brownstown Central (10-1) on Friday, November 2.
Thank You Tigers! Very proud of this team. We came up short tonight, but you left it all on the field. Seniors, your career as a Tiger Football player was something you all should be proud of. You all are champions! Go Tigers!

— Ryan Knigga (@lhstigercoach) October 27, 2018
Brownstown Central 56, Salem 15