Lawrenceburg fell in the Class 3A Regional 16 Championship, while the girls basketball season rolled on.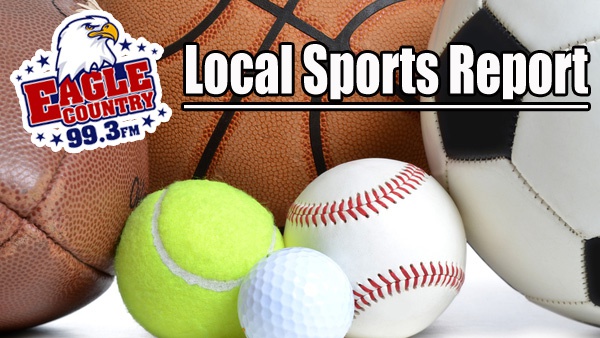 Report missing high school sports scores and stats to news@eaglecountryonline.com.
FRIDAY, NOVEMBER 13
GIRLS BASKETBALL
Scottsburg 54, Lawrenceburg 48 (OT) - Scottsburg outscored the Lady Tigers 10-4 in the overtime period to win this back-and-forth contest. Lawrenceburg was led in scoring by Krisin Roark with 15 points, while Chloe Meyer added 13.
Madison 51, Switzerland County 33
SATURDAY, NOVEMBER 14
FOOTBALL
Class 3A Regional 16 Championship
Southridge 49, Lawrenceburg 28 (Eagle Country 99.3 Feature Game) - Southridge capitalized on five Lawrenceburg turnovers to win the Regional Championship. The Tigers finish the season with an 11-2 record, including an EIAC 3A Championship and a Sectional Title.
GIRLS BASKETBALL
East Central 55, Richmond 23 - Josie Trabel led all scorers with 15 points. Julia Tiemann added a career high 9 points and a career high 9 rebounds.
Lawrenceburg 71, Rising Sun 12 - Lawrenceburg dominated from the get-go with three Lady Tigers finishing in double-figures. Chloe Meyer led the way with 18 points, followed by Katie Johnson with 14 points and Kierah Lowe with 13.
Rushville 65, South Dearborn 22
Batesville 46, North Decatur 36
Salem 59, Jac-Cen-Del 38
Southwestern (Shelbyville) 50, Oldenburg Academy 26
Switzerland County 48, Henryville 25