Scores from baseball, softball and boys golf.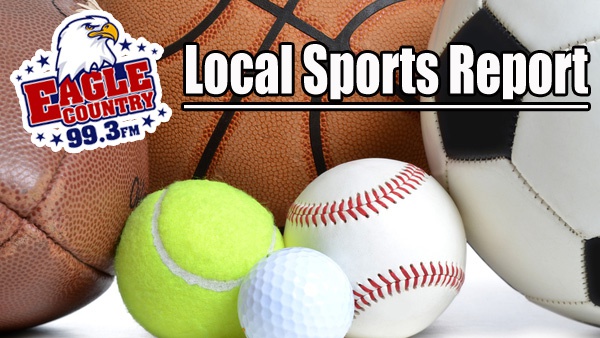 Report missing high school sports scores and stats to news@eaglecountryonline.com
FRIDAY, MAY 7
BASEBALL
Rising Sun 12, Switzerland County 7 - Landon Cole went 3-4 with a home run and 4 RBIs to power the Shiners. Payton Creech added 3 RBIs for Rising Sun. Austin Bosaw starred for the Pacers with 2 hits and 4 RBIs.
Jac-Cen-Del 11, Southwestern (Hanover) 10
SOFTBALL
Switzerland County 5, Rising Sun 3 - The Lady Pacers improved to 10-2 on the season behind a 4 RBI performance from Lily Sparks. She also tossed seven innings, striking out 11. Ella Eldridge and Cora Poling knocked in runs for the Shiners.
Jac-Cen-Del 12, Southwestern (Hanover) 5
Rushville 11, Batesville 10 - Sara Ripperger and Kylie Laker had 3 RBIs each for the Lady Bulldogs.
SATURDAY, MAY 8
BASEBALL
South Dearborn 19, Bloomington North 5 - Corbin McHenry led the way with 2 hits and 4 RBIs. Dalton Hatfield, Hunter Hatfield, Reese Willoughby, and Ryan Willoughby all had multiple hits for the Knights.
Bloomington North 7, South Dearborn 3 - In game two, Nolan McLane and Dylan Wynn knocked in runs for the Knights.
Northeastern 6, Franklin County 3
Scottsburg 8, Oldenburg Academy 0
Perry Central 12, Oldenburg Academy 6
Austin 13, Rising Sun 3
South Central 7, Jac-Cen-Del 2
SOFTBALL
East Central 12, Rushville 0 - Lexi Hatmaker, Natalie Schnell, Megan Kincer, and Jordyn Maurer each knocked in two runs for the Lady Trojans. Hatmaker struck out seven over five innings.
East Central 6, Harrison 0 - Lindsay Henson pitched a complete game, giving up four hits and striking out 11.
Franklin County 15, New Castle 9 - Anne Becker went 2-5 with a home run and 3 RBIs to lead the Wildcats. Bree Bischoff, Kassidy Schell, and Kloe Bolos added 2 RBIs each.
Brownsburg 6, South Dearborn 0
Rising Sun 9, South Ripley 8 - Tyrrah Miller's grand slam helped the Shiners to an ORVC win. Cora Poling chipped in with 3 RBIs. Ellie Waldron starred for South Ripley with 5 RBIs.
BOYS GOLF
Tri-meet at North Branch GC
South Dearborn 169, Milan 173, Jac-Cen-Del 230 - Austin Thies was the round medalists with a 36. Brady South shot 40, while Eli Hoffman carded a 42 for the Knights.